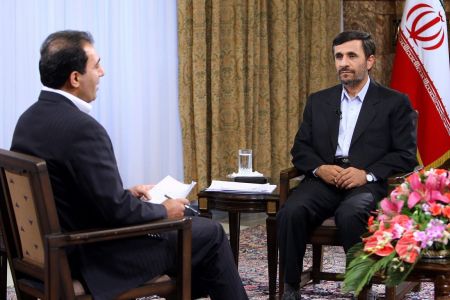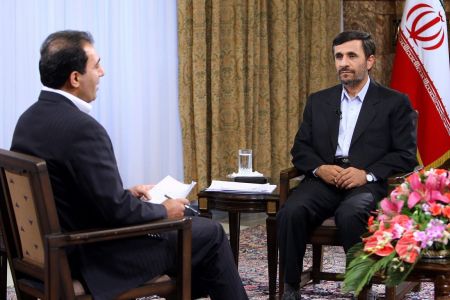 Iranian President Mahmoud Ahmadinejad says the sanctions imposed on Iran over its nuclear energy program are ineffective and called them "the most ridiculous" move adopted by the West.
In a live television address on Saturday night, Ahmadinejad said that dialogue is the only way the West can resolve its dispute with Iran.
"Imposing sanctions on Iran was the most ridiculous political decision ever. It was doomed to fail from the very beginning," the Iranian president stated.
Elsewhere in his remarks, Ahmadinejad referred to the talks between Iran and the P5+1 group — Britain, China, France, Russia, the United States, and Germany — and reiterated Iran's position that the talks should be based on justice and mutual respect.
President Ahmadinejad also said his recent trip to Lebanon proved that regional countries have strong ties, underscoring that the trip changed the geopolitical equations of the region.
He also lauded the country's rapid scientific progress and stated that there is no room for oppression in the world.
"We have achieved many feats in agriculture, industry… and science," he added. "We have made a leap."
Elaborating on the controversial plan to scrap government subsidies, the president said a country's resources must be used correctly.
The subsidy reform plan allows the government to gradually slash energy subsidies over the course of five years, with low-income families being compensated with direct cash handouts.
President Ahmadinejad said the government would begin depositing payments into accounts opened for individuals two months before the implementation of the plan.