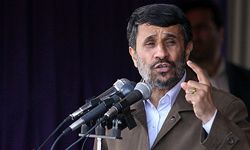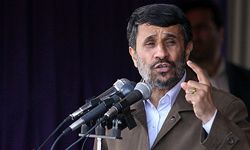 Iranian President Mahmoud Ahmadinejad on Thursday underlined that the era of hegemony and hegemonic powers is over and the world nations will no more allow others to interfere in their internal affairs.
"The human society is moving rapidly forward and today's hegemonic powers, which are unrivaled in corruption, pillage, massacre and crimes, are already collapsing," President Ahmadinejad said during a visit to the central Iranian city of Qom.
"An Islamic awakening is taking place in the world. A major movement is underway and we can see its signs in every corner of the globe," he went on to say.
Inspired by the revolutions in Tunisia and Egypt, people in Libya, Yemen, Bahrain and now Saudi Arabia have been staging massive street protests to press the dictatorial regimes in their countries to step down.
In Libya, the international bodies and organizations have called on the Libyan authorities to halt military operations targeting the civilians and address opposition demands through dialogue.
Forces loyal to the Libyan dictator on Monday launched their most ferocious counter attack on the cities taken by people.
The opposition groups advancing towards capital Tripoli were pounded by gun ships, tanks and heavy artillery. Qaddafi's forces also launched rocket attacks on people in Bin Jawad, Tobruk, Ras Lanuf and Misurata.
The newspaper headlines managed some dramatic visuals en route to the conflict zone of Sirte, the dictator's hometown. Dozens of people, many of them civilians, have been killed.
However the morale of the opposition was not sagging despite the onslaught by Qaddafi's forces.