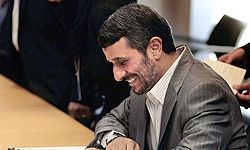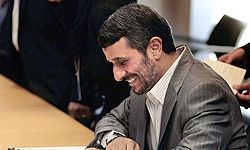 Iranian President Mahmoud Ahmadinejad, in a message to his Chinese counterpart, congratulated Xi Jinping on his appointment to the post.
In his Thursday message, Ahmadinejad said the Iranian and Chinese people have always worked to promote peace and friendship among all nations.
"Collective cooperation in international management and reform of unfair structures are among the most important principles to manage the world in a better way, which will not be achieved but through convergence," President Ahmadinejad stressed.
Ahmadinejad wished success and prosperity for the new Chinese president.
On Thursday, China's National People's Congress appointed Xi Jinping, the head of the Communist Party, as the country's new president.
The appointment came four months after the 59-year-old leader succeeded President Hu Jintao as the head of the ruling party in November.