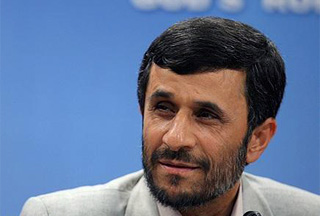 IRI President Mahmoud Ahmadinejad will depart for Turkey on November 8 to take part in the economic summit of the Organization of the Islamic Conference in the country, IRNA reported on Monday.
According to the report, President Ahmadinejad is to stay in Turkey for two days, during which he is due to meet with the top Turkish officials as well as world Islamic leaders attending the summit.
During his trip, Ahmadinejad will hold a press conference and meet with the Iranian businesspersons in that country as well.
The forthcoming economic summit of the OIC in Istanbul will run from November 5 to 9.