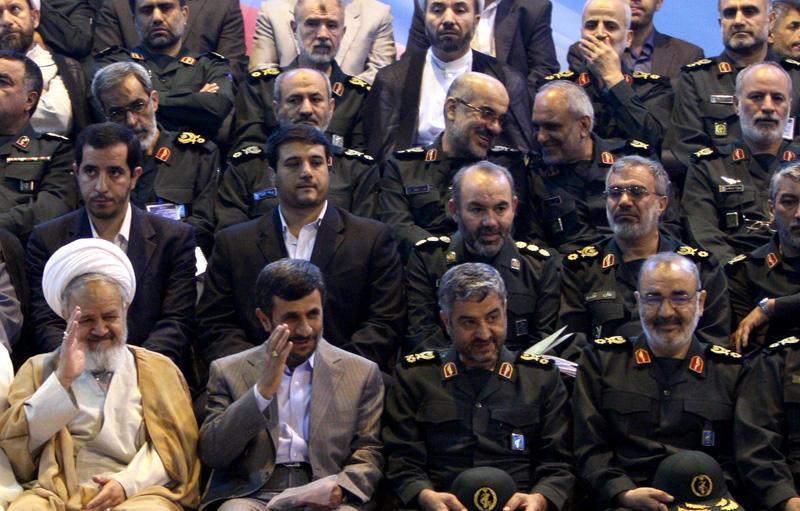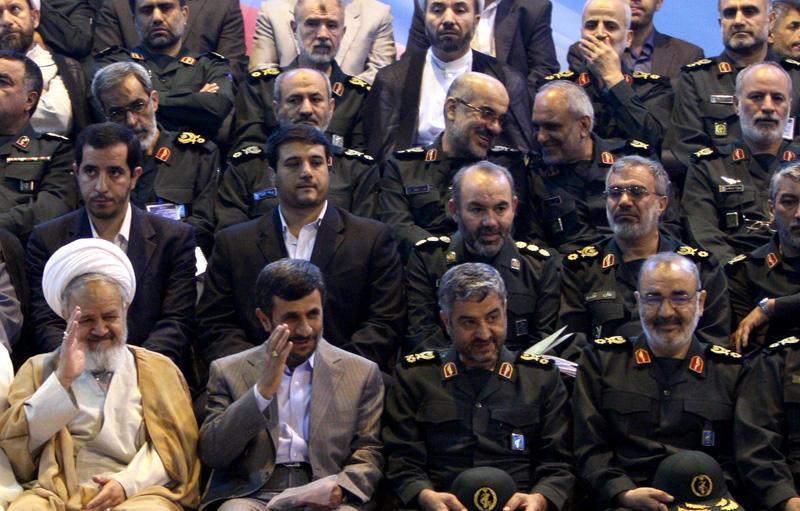 President Mahmoud Ahmadinejad praised the Islamic Revolution Guards Corps (IRGC) as a strong force, which guarantees the security of the Iranian nation.
"The defensive power of the IRGC and the army will cut off the hands of the arrogant and bullying powers," President Ahmadinejad said in a meeting attended by top IRGC commanders and officials on Tuesday.
Ahmadinejad described the IRGC as the "symbol of the resistance" of the Iranian nation and "all those who seek justice and freedom."
"The world of arrogance is too weak to hurt the Iranian nation," the Iranian president said.
Ahmadinejad hailed the Islamic Republic's power as impenetrable, saying Iran's progress and the unity of the nation have angered the world powers.