Iran
Ahmadinejad: Libyan Conflict Exacerbated by NATO Intervention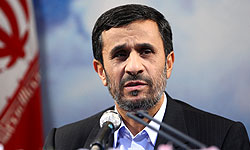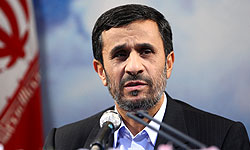 Iranian President Mahmoud Ahmadinejad on Saturday slammed NATO's intervention in Libya, stressing that it exacerbated the conflict and undermined the sovereignty of the Muslim nation.
"It was the will of the people that should work. … justice, freedom and respect – this is the right of all nations," he said in an interview with CNN's Fareed Zakaria.
He said his stance was "not different" following the death Thursday of ousted Libyan ruler Moammar Qaddafi.
Ahmadinejad also took aim the United States, saying the country is "hated" in the Middle East and should keep out of regional affairs, such as the conflict in Syria.
"Justice dictates that nobody should kill the other. Nobody has the right to kill others … neither the government nor the opponents," Ahmadinejad said. "We are going to make greater efforts to both encourage the government of Syria and the other side and all parties to reach an understanding. We believe there should be no interference from outside."
Ahmadinejad said the United States should realize the "era of colonialism is over" and review its policies, especially when it comes to pressuring the Middle East.
"We have no problem with the people of the United States. We love them," he said, adding that Iran's problem is with the government.
"The United States has become weaker and weaker. Now they are hated in the region," he said.
In his interview Saturday, Ahmadinejad dismissed the United States' claim of Iranian involvement in an alleged plot to kill a Saudi envoy to Washington.
"We never have any intention to hurt Saudi Arabia," he said. "We have no problem with Saudi Arabia."
Ahmadinejad also addressed accusations that Iran has misled the International Atomic Energy Agency, calling such claims "lies."
"The era of nuclear bombs is over," he said.