Ahmadinejad meets Gul and Erdogan in Istanbul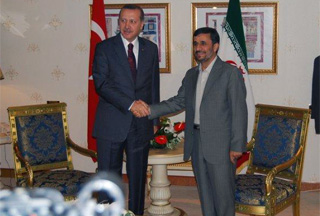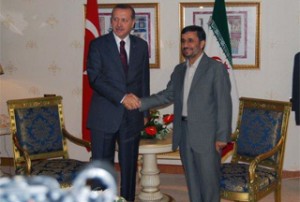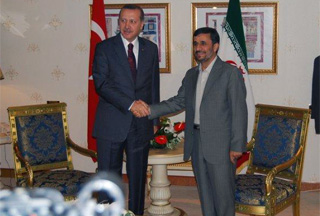 Iranian President Mahmoud Ahmadinejad has held meetings with Turkish President Abdullah Gul and Turkish Prime Minister Recep Tayyip Erdogan in Istanbul.
Ahmadinejad arrived in Istanbul on Sunday to attend the 25th Session of the Standing Committee for Economic and Commercial Cooperation (COMCEC) of the Organization of the Islamic Conference.
The Iranian president first met with Erdogan and then met with Gul.
Ahmadinejad and the two Turkish leaders reportedly discussed important regional and bilateral issues.
The three-day COMCEC meeting opened on Sunday.
COMCEC was established during the Third Islamic Summit Conference, which was held in Mecca, Saudi Arabia in 1981. COMCEC began its activities during the Fourth Islamic Summit in 1984.