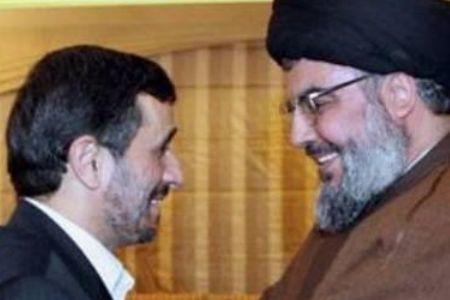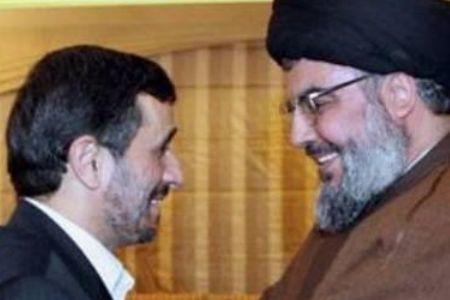 Iran's President Mahmoud Ahmadinejad has met with head of Hezbollah resistance movement Seyyed Hassan Nassrallah before wrapping up his state visit to Lebanon, sources say.
In the meeting, which took place at the Iranian Embassy in Beirut, the two discussed results of the historic visit and developments in Lebanon and the region, IRNA reported Friday.
In the meeting, Nassrallah gave the Iranian president a gun that was seized from Israeli military forces by Hezbollah fighters as a souvenir and appreciation for Iran's loyalty to the Islamic resistance in Lebanon.
The Hezbollah leader welcomed President Ahmadinejad to his country in a video address to a public welcoming ceremony in his honor on Wednesday and said, "I welcome you, dear brother, who are behind the struggling fighters and the oppressed."
In a related development, President Ahmadinejad told IRNA in an exclusive interview on Thursday that the people of south Lebanon "will determine the future of the region."
Describing the residents of southern Lebanon as "lively," the president said, "The people of Lebanon have made their minds, and today they pronounced their decision to the whole world in a loud voice."
He added that no one has the right to decide for these people as they, themselves, will be the decision makers.
During his two-day state visit, which came at the invitation of Lebanon's President Michel Sleiman, the Iranian president met with the country's top officials, political leaders, academicians and university students and addressed large crowds of people in Beirut and south Lebanon.
President Ahmadinejad departed the Beirut airport late Thursday night local time, heading back to Iran's capital Tehran.