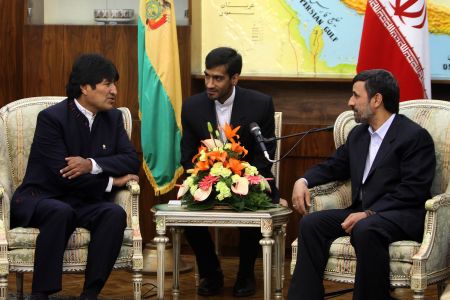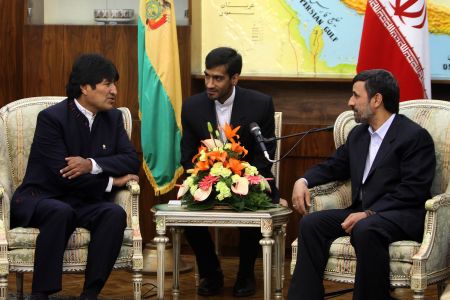 Iranian President Mahmoud Ahmadinejad and his Bolivian counterpart Evo Morales have held talks in Tehran on possible industrial and agricultural cooperation.
Morale, who arrived in the Iranian capital on Sunday night for a three-day official visit to the country, was officially welcomed by the Iranian chief executive in the presidential palace on Tuesday.
Following a brief reception ceremony, the two presidents opened the first round of talks aimed at discussing issues of mutual interest, ISNA reported.
During his visit to Iran, Morales will hold discussions with Iranian authorities on economic cooperation. Iranian and Bolivian officials are also expected to sign agreements on industrial and agricultural cooperation.
This is Morales' second visit to Iran over the past two years.
In recent years, Iran has boosted relations with numerous Latin American countries, including Brazil, Bolivia and Venezuela.
Last week, Venezuelan President Hugo Chavez paid an official visit to Iran with the goal of boosting ties between Tehran and Caracas.