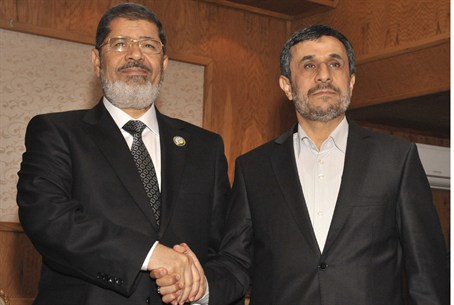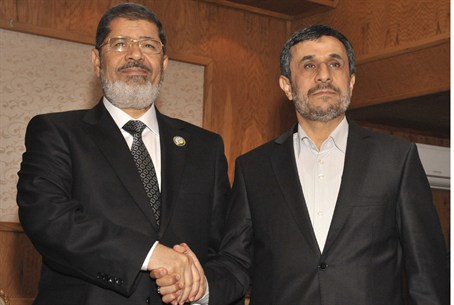 Iranian President Mahmoud Ahmadinejad discussed with Egyptian President Mohammad Mursi methods to unify global efforts to stop the brutal Zionist agression on Gaza.
In a phone call between the two presidents, Ahmadinejad said that "our humanitarian and religious duties necessitate us to attempt to prevent the killing of innocent people in Gaza and to establish durable tranquility and peace in the region and on the entire Palestinian territories," praising Mursi's efforts in this regard.
The Iranian president emphasized that the Non-aligned Movement should agree on a joint method of working to prevent the Zionist enemy from going on with its massacres against innocent women and children in Gaza.
For his part, Mursi voiced concern over the situation in Gaza, indicating that he contacted world leaders in attempt to reach an agreement that could end Israel's agression there.