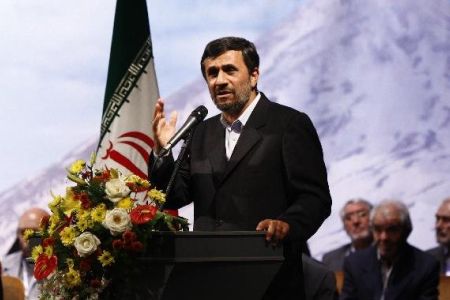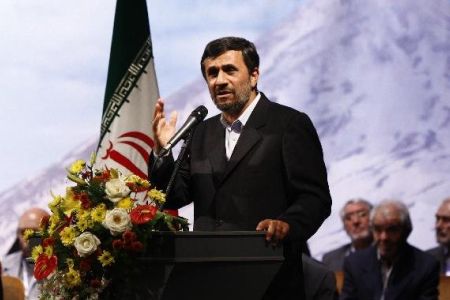 Iranian President Mahmoud Ahmadinejad says if all the world's powers gather together and unite their forces, they still cannot threaten Iran.
"Iran's current status cannot be compared with that of 35 years ago, and reviewing global conditions shows that today no international issue can be resolved without Iran's presence and views," Ahmadinejad said in Qazvin on Wednesday.
He said during the eight-year Iraqi-imposed war, the enemy supported the Baath regime and the Iranian nation had difficulty in obtaining a simple bullet but still the enemies were unable to harm Iran.
"Therefore, now that Iran is a great power, even if the enemies consolidate all their might they will still not dare threaten the Iranian nation."
The Iranian president said that the Middle East has turned into an arena for resolving global conflicts and said, "Every country which wants to have a say in the world should play a part in Middle East issues."
"The world's most important matters take place in the Middle East… and the main competitions for major powers take place in the Middle East…."
Ahmadinejad said the hegemonic powers know there are no issues in the world that are not influenced by the thoughts and ideals governing the Middle East, Mehr News Agency reported.
The Iranian president concluded that today everyone admits to Iran's influence and power in the Middle East and that all powers must bow before the Iranian nation.