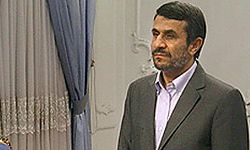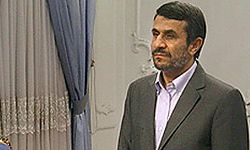 Iranian President Mahmoud Ahmadinejad in a message to the UN General Assembly underlined Tehran's continued support for the oppressed Palestinian nation, and condemned Tel Aviv's inhuman and expansionist policies.
In his message on Thursday, Ahmadinejad voiced the Iranian nation's solidarity with the oppressed Palestinian people, saying Iranians would continue to provide them with spiritual support.
The Iranian president urged the international community and the United Nations in particular to play a "leading, effective and legal" role in settling the Palestinian issue and putting an end to its occupation.
Elsewhere, the Iranian president blasted Tel Aviv's aggressive policies and said, "The expansionist, warmongering and inhuman policies of the fake and occupying Zionist regime have led to the continuation of instability and unrest in the region."
The impositions of five wars on regional nations, killing and imprisoning tens of thousands of people and displacing millions of others as well as the recent brutal assault on the Gaza Strip are clear indications of the nature and mission of the uncultured Zionists, he added.
The message came as the United Nations General Assembly voted overwhelmingly to upgrade Palestine's status at the UN from observer entity to observer non-member state.
The 193-member assembly voted 138-9 with 41 abstentions at the UN headquarters in New York for a resolution approving the upgrade. Nine members, including Canada, Israel, and the US, voted against it.