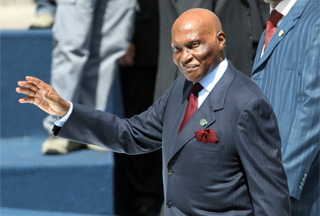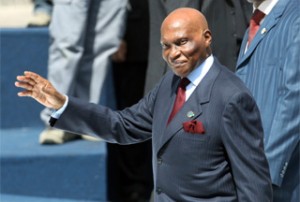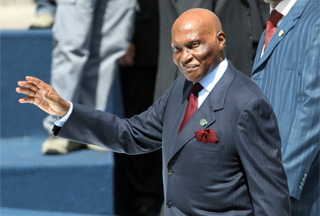 Senegalese President Abdoulaye Wade is scheduled to travel to Iran to meet with his Iranian counterpart and discusses Palestinian issues including holy Al-Aqsa Mosque.
The Senegalese chief executive is slated to arrive in the Iranian capital Tehran on Saturday morning and will be welcomed by President Mahmoud Ahmadinejad in the presidential complex, Mehr news agency reported.
This is the Senegalese President's fourth visit to Iran in the past three years. Ahmadinejad has also visited the capital of Senegal, Dakar, twice during this time.
According to the agency, the two presidents are expected to discuss the current situation in Palestine and the holy Al-Aqsa Mosque in Jerusalem (Al-Quds).
Tensions have been high between Palestinians and Israelis after a group of Jewish radicals broke into the yard of Al-Aqsa Mosque an attacked Palestinians . About 16 Palestinians were injured in the clashes, according to media reports.
The incident triggered demonstrations in Palestinian territories and Muslim countries including Iran and Turkey.
Hamas Prime Minister Ismail Haniyeh has called on Islamic nations to support Al-Aqsa Mosque in Al-Quds.
"Islamic nations should fulfill their moral and religious duties to support Al-Aqsa Mosque," Haniyeh said, adding " The real Al-Aqsa Mosque fight has started and Arab and Islamic nations should feel responsible for what's going on."
Secretary General of the Organization of the Islamic Conference (OIC), Ekmeleddin Ihsanoglu, expressed disapproval over the incursion by Israeli extremists. He called upon the international community to exert pressure on Israel and force it to halt such flagrant violations.