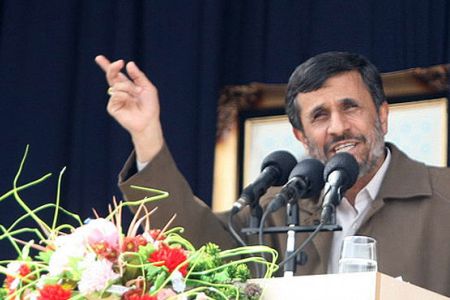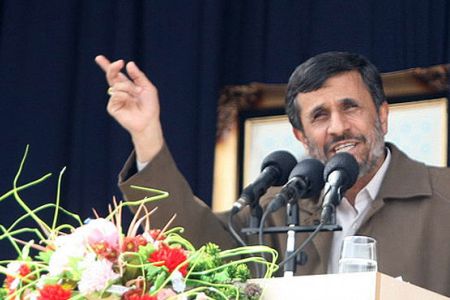 Iranian President Mahmoud Ahmadinejad stresses the importance of observing the Islamic Republic's previous preconditions for holding talks with the P5+1.
"They should determine whether they are committed to regulations of the (International Atomic Energy) Agency (IAEA)," said Ahmadinejad in an address to the people of the northwestern Iranian province of Ardebil on Sunday.
The Iranian chief executive added that the P5+1 countries should announce whether their objectives of talks are friendship and cooperation with Iran or enmity towards the Islamic Republic.
"You should say whether you are following rational and regulations in talks or intend to issue sanctions," he said.
President Ahmadinejad also urged the P5+1 countries to announce their views about Israel's nuclear bombs.
He said the group's silence on the issue means it is not committed to IAEA regulations and supports Israel's nuclear missiles, while it does not follow wisdom and friendship in talks.
"Iran will hold talks in another way with those who spoke to the country with hostility," the chief executive reiterated.