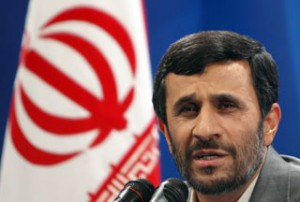 Mahmoud Ahmadinejad will be officially approved as the next Iranian president by the Leader of the Islamic Revolution on August 3.
Under the Iranian Constitution, the president-elect must be officially approved by the Leader.
In a ceremony to be attended by high-ranking officials on Monday, Ahmadinejad will be officially endorsed by Ayatollah Seyyed Ali Khamenei as the next Iranian president.
The ceremony will be held two days prior to Ahmadinejad's inauguration before the Parliament (Majlis).
Ahmadinejad will have two weeks after his inauguration to nominate potential cabinet members to the Parliament for a vote of confidence.
Ahmadinejad garnered two-thirds of the vote in the June 12 presidential election, enabling him to serve for another four-year term.