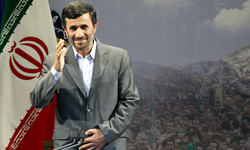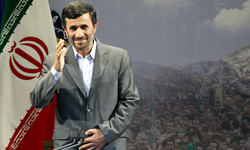 Iranian President Mahmoud Ahmadinejad is slated to visit the Nigerian capital, Abuja, to take part in the meeting of the group of eight developing countries (D8).
The D-8 organization is set to hold the summit in the capital of Nigeria on July 4-8.
He also will pay a one-day visit to Bamako, the capital city of Mali, to discuss mutual ties with Malian top-ranking officials.
Iran's ambassador to Nigeria, Khosro Rezazadeh, confirmed Ahmadinejad's planned visit, but declined to offer further details, the Associated Press reported.
The Iranian president made similar visits to Uganda and Zimbabwe in April.
Ahmadinejad's administration has striven hard to maximize relations with the African continent.
Iran has been accepted as an observing member of the African Union (AU) and has shown an active presence in previous AU summit meetings.
The country is considered as one of the AU's strategic partners along with India, Japan, China, several South American states and Turkey, while Tehran is also believed to be prioritizing promotion of its economic and political ties with the African states.