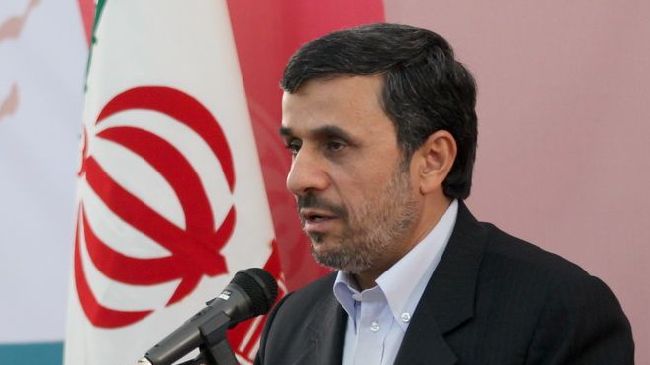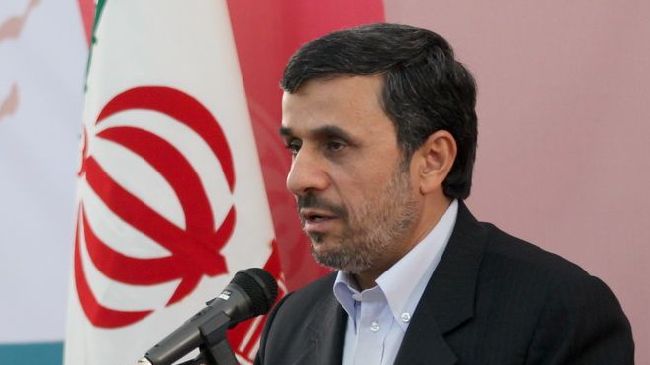 Iran's President has decried the current political and economic order in the world, saying people across the globe demand a transformation of such a 'cruel' system against human beings and divine values.
The fact is that this era is approaching its end as a great public awakening, whose signs have transpired, will sweep the world, said President Mahmoud Ahmadinejad in a Thursday meeting with Iranian ambassadors and heads of Iran's diplomatic missions.
He called on powers that have amassed nuclear arms and weapons of mass destruction to remain committed to international regulations and stop their proliferation.
The Iranian chief executive emphasized that they (the Western powers) should recall their troops from other countries to reduce military and security expenses and spend that money on fighting poverty and tackling problems of their nations.
Occupied lands and countries should be liberated and international organizations should not be controlled by specific groups, he pointed out.
Ahmadinejad stated that global management should be based on justice and friendship in cooperation with all countries. These are benevolent recommendations, he added.
He also recommended hegemonic powers to become vigilant and truly recognize the rights of nations, noting that the rights of independence, progress and national sovereignty of people should be presented to them.
Iran seeks peace, security and welfare for all people across the world, Ahmadinejad concluded.
President Ahmadinejad has on different occasions called for a new world order of justice-seeking nations to replace the existing Western-dominated status quo.