Iran
Ahmadinejad Urges Regional States' Vigilance against Zionist Plots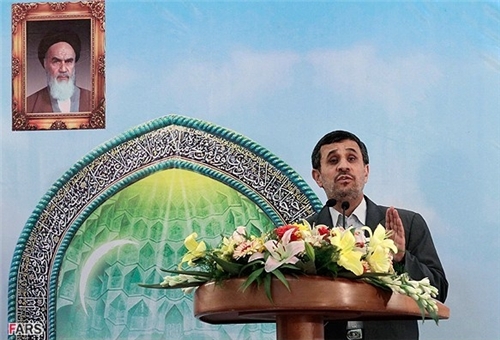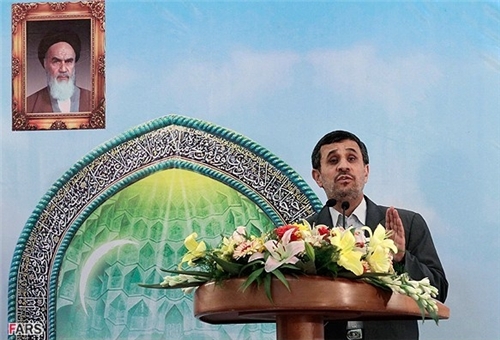 Iranian President Mahmoud Ahmadinejad called on the regional states to keep vigilant against Israel's plots, and warned them not to become involved in events which serve Tel Aviv's interests.
The Islamic world has historical enemies, Ahmadinejad said, adding that the Zionists and heads of hegemonic powers are arch enemies of all Islamic countries and they do not want the Muslim nations to be independent, progressive, calm, and prosperous.
He added that the Muslim states should be vigilant against the events happening in the countries of the region that are in direction of Zionists interests.
Ahmadinejad made the remarks in a meeting with ambassadors and heads of representative offices of the Islamic countries in Tehran on Wednesday evening.
In relevant remarks earlier this month, Supreme Leader of the Islamic Revolution Ayatollah Seyed Ali Khamenei asked Muslim nations to grow united against the arrogant powers, warning that gaps in the Muslim community will create an opportunity for the Zionist regime to implement its plots against them.
"Unity and companionship among Muslims is an urgent obligation," Ayatollah Khamenei said, addressing participants in the 30th International Koran Competitions in Tehran.
He pointed out that massacre, bloodshed, blind terrorism and its related catastrophes as well as the opportunities created for the occupying Zionist regime are all outcomes of division and difference in the Islamic Ummah.
"Today is the day of test for the Muslims and Islamic states, and Muslim nations should be completely vigilant," the Iranian Supreme Leader cautioned.
Ayatollah Khamenei warned of the West's campaign against Islam and the Muslim world, and said the western enemies are showing their hostility towards Muslims very openly, "thus, the Islamic Ummah should reinvigorate its intrinsic ability and power factors, and one of the most important factors in this regard is unity, integration and focus on commonalities".