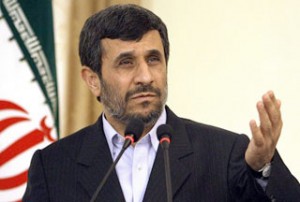 Iranian President Mahmoud Ahmadinejad says holding a referendum is the best way to decide on a government bill that aims to regulate subsidies.
Speaking in a televised interview on Friday, the Iranian president proposed holding a referendum to resolve a dispute over a major economic reform plan which will scrap costly subsidies on energy and goods, seeking to reduce government expenditure.
"The best way to decide on the budget bill is to hold a referendum," President Ahmadinejad was quoted by IRNA as saying.
The Iranian president had proposed saving $40 billion by eliminating subsidies but the country's Parliament approved only half of that amount.
President Ahmadinejad said he believed the bill should be passed unchanged, considering high energy consumption and unequal distribution of wealth in the country.
While critics of the plan maintain that the bill will negatively impact the country's inflation rates, President Ahmadinejad dismissed the possibility of catastrophic consequences, arguing that the idea behind the plan is supported by economists and will benefit all people.
The Iranian president added that the faster the economic reform plan is implemented, the fewer will be the aftershocks that the nation suffers.