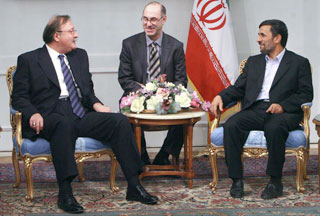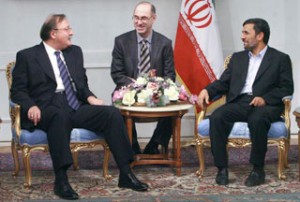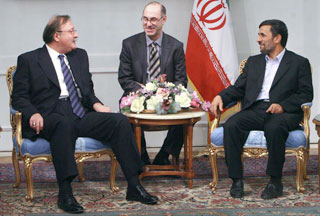 Iranian President Mahmoud Ahmadinejad says NATO's eastward expansion does not serve the interests of the countries in the region.
"They (NATO) are ready to expend the prestige and [undermine] the national interests of all regional countries" to serve their own interests, Ahmadinejad said during a meeting with Georgian Foreign Minister Grigol Vashadze in Tehran on Monday.
Countries in the region should strengthen their relations in order to prevent outside interference, he added.
The Georgia foreign minister said Tbilisi is keen to expand relations with Tehran.
He pledged that Georgia would "not act against Iran" at international organizations.
Earlier, Vashadze met with his Iranian counterpart Manoucher Mottaki.
Vashadze said Georgia welcomes Iran's participation in all regional projects.
He also expressed support for Iran's nuclear energy program.