Iran
Ahmadinejad: West after excuses, wasting time in Iran-P5+1 talks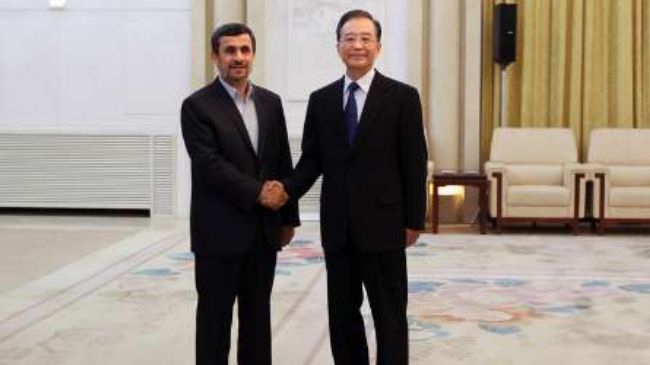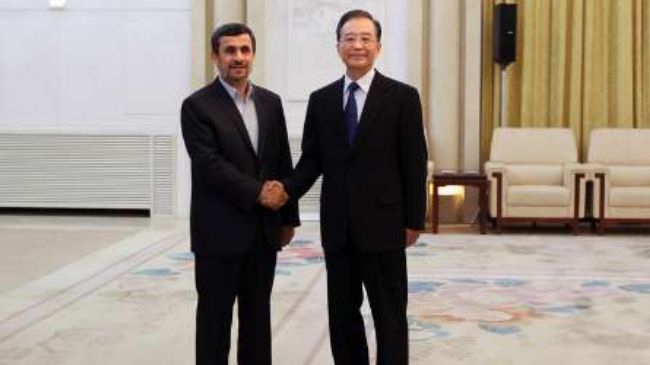 Iran says the West is seeking to manufacture excuses and waste time in talks between Tehran and the five permanent members of the UN Security Council plus Germany (P5+1).
Iran and the veto-wielding Security Council members — Britain, China, France, Russia, and the United States — plus Germany, held three sessions of plenary talks in Baghdad on May 23 and 24 after an earlier round of negotiations in Istanbul in mid-April. The two sides are now scheduled to resume negotiations in less than two weeks' time in Moscow.
Meeting with Chinese Prime Minister Wen Jiabao in Beijing on Wednesday, Iran's visiting President Mahmoud Ahmadinejad, however, said the Western side has failed to keep the promises it made during the Baghdad meeting, the Iranian president's official website reported.
Ahmadinejad explained that officials from Iran and the P5+1 were to hold several meetings prior to the Moscow negotiations, but Tehran's efforts to arrange the preparatory talks have been unsuccessful.
He said "following the Baghdad talks and based on the agreement reached there," Tehran has "in several stages, pursued and requested the continuation of negotiations at the level of [the EU foreign policy chief, Catherine] Ashton's deputies and the secretary of our country's Supreme National Security Council, and no result has yielded (from our calls)."
Accordingly, "we believe that the West is after concocting excuses and wasting time," he stated.
It is feared that the group's failure to hold preparatory meetings at the level of deputies will result in the absence of a clear agenda for the Moscow negotiations, and will thus undermine the prospects of reaching any viable agreement.
The Iranian president restated his country's willingness to continue dialogue, "despite the Western countries' reluctance towards realization of a fundamental agreement" on Iran's nuclear energy program.
Ahmadinejad acknowledged that the West's standoff with Iran over Tehran's nuclear energy program could take more than one meeting to resolve. However, he expressed hope that the Islamic Republic's good will and the previous talks in this regard will push the case forward towards an immediate resolution.
The United States and some of its allies accuse Iran of pursuing military objectives in its nuclear energy program. They have used this pretext to impose international and unilateral sanctions on the Islamic Republic and to call for a military strike against the country, all in a bid to mount pressure on Iran and force it to give up on its nuclear fuel cycle used for civilian purposes.
Iran refutes such allegations, arguing that as a committed signatory to the nuclear Non-Proliferation Treaty and a member of the International Atomic Energy Agency, it has every right to use nuclear technology for peaceful purposes.