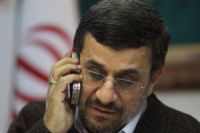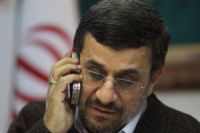 Iran's President Mahmoud Ahmadinejad, in a telephone conversation with Venezuelan Vice-President Nicolas Maduro, enquired about health situation of President Hugo Chavez.
According to IRNA, President Ahmadinejad was informed about the latest medical treatments on President Chavez and prayed for his health.
Venezuelan VP Maduro briefed President Ahmadinejad on efforts to treat President Chavez's illness.
Venezuelan President Hugo Chavez is suffering from cancer and is under treatment in Cuba.