Palestine
Ahrar: 120 Palestinian teachers in Zionist Israel's jails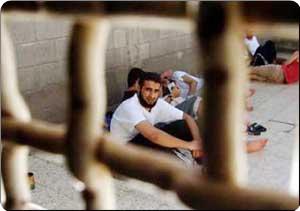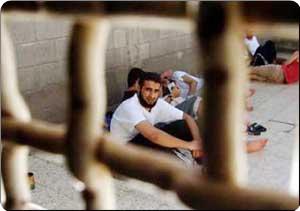 Ahrar center for prisoner studies and human rights said there are 120 Palestinian teachers detained in Israeli jails, calling on the union of Palestinian teachers and the ministry of education to pay more attention to their issue.
In a press release issued on the occasion of the teacher's day, director of the center Fouad Al-Khafsh stated that the Palestinian teachers in general have been exposed more than any segment of the Palestinian spectra to detention because of their leading role in the Palestinian struggle against the occupation.
"Everyone should honor this group of people which have given a lot and raised men on nationalism and heroism; they has set examples in steadfastness and fortitude in interrogation rooms and prisons," Khafsh stressed.
He cited as an example what happened to teacher Wael Hashash who was kidnapped from his school later this year and released after 10 months in jail before detaining him once again, calling for giving the issue of detained teachers priority.