India
AI slams gender-based discrimination against Indian women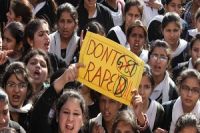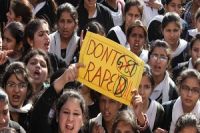 Amnesty International has lashed out at Indian authorities over the ongoing discrimination and gender-based violence against women and girls.
According to Press TV, on Friday, the UK-based group urged the new Indian government to take immediate measures to protect women's rights and end impunity for any crimes against them.
The human rights group called on authorities to impartially investigate the recent gang rape and murder of two teenage girls in a village in the northern state of Uttar Pradesh.
On Wednesday, two teenage cousins aged 14 and 16 from a low caste were found hanging from a tree after being gang-raped in their community.
Demonstrators have rallied in the village since the attack, accusing authorities of siding with the suspects.