Palestine
Aid groups urge removal of Israeli blockade on Gaza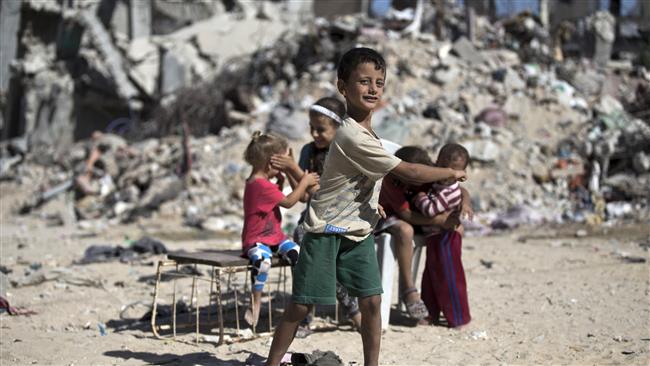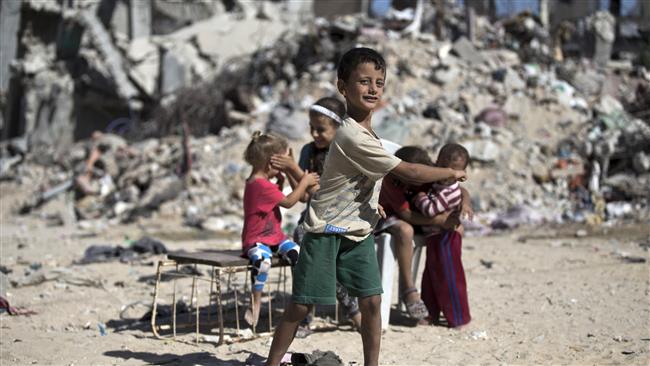 Some 35 aid agencies have launched a petition calling for an end to Israel's inhumane siege on the Gaza Strip, which is grappling with the repercussions of the Tel Aviv regime's deadly military aggression last summer.
"One year on from the Israeli military operation in Gaza, we are calling on you (world leaders) to press Israel to end the blockade and to immediately remove wood, steel bars, cement, aggregates, and other essential construction materials from the list of items restricted from entering the Gaza Strip," read the petition, which was posted on the website of the Avaaz campaigning group on Wednesday.
The aid groups said in a statement that Israel's siege on the coastal sliver is resulting in incalculable delays in reconstruction efforts in the Palestinian territory.
They further went on to say that approximately 100,000 Palestinians in Gaza are still homeless, while none of the 19,000 homes demolished during Tel Aviv's latest onslaught against the blockaded enclave have been fully rebuilt.
It could take 17 years to reconstruct Gaza as just five percent of the 6.7 million tons of steel bars, cement and aggregates required to rebuild the region have been permitted entry, the aid agencies added.
They also said that Egypt's closure of its border with Gaza has further limited the supplies entering the Gaza Strip. The Rafah border crossing, which is Gazans' only way of access to the outside world free from Israel's control, has been shut by Egypt, further complicating the humanitarian situation in the enclave.
The petition has so far garnered more than 467,000 signatures from across the globe.
No water to drink for 120,000 Gazans
In another development on Tuesday, Palestine's Coastal Municipalities Water Utility (CMWU) warned that some 120,000 Gazans lack drinking water due to the damage inflicted on infrastructure during Israel's war on the territory last year.
"Twenty-three percent of the Gaza Strip's population is not connected to the sanitation network," the utility said in a statement.
Tel Aviv imposed an all-out land, aerial, and naval blockade on Gaza in June 2007, a situation that has caused a decline in the standards of living, unprecedented levels of unemployment and unrelenting poverty. The siege has turned the coastal sliver – home to over 1.8 million Palestinians – into the largest open-air prison in the world.
Israel also launched a 50-day bloody war on Gaza last summer that ended in August 2014 with an Egyptian-brokered truce. The offensive left about 2,200 Palestinians, including 577 children, dead and over 11,100 others wounded.