Syria
'Aid to rebels fueling crisis in Syria'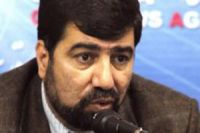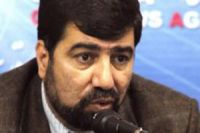 Iran's Ambassador to Beirut Ghazanfar Roknabadi says certain states are fanning the flames of crisis and bloodshed in Syria by dispatching military forces to the country and providing terrorists with arms and financial aid.
According to Press TV, the Iranian envoy stated these countries should understand that only a political solution coupled with respect for the public will and demands can settle the crisis in Syria,.
During their talks in the Qatari capital, Doha, on June 22, top diplomats from Egypt, France, Germany, Italy, Jordan, Qatar, Saudi Arabia, Turkey, the United Arab Emirates, and the United States agreed to supply weaponry to the terrorists in Syria.
The top officials agreed to "provide urgently all the necessary materiel and equipment to" the insurgent groups in Syria.
Earlier, the militants announced that they had received new weapons from certain countries.
Roknabadi further pointed to the crimes against humanity committed by the armed terrorist groups in the region, particularly in Syria, adding that the Iranian Red Crescent Society and other humanitarian institutions in the country are ready to send medical help to those in need.