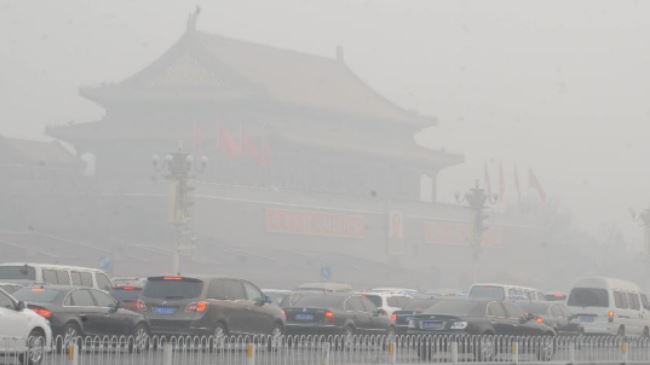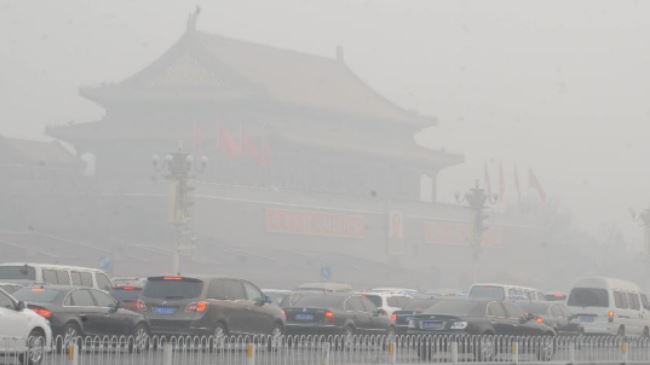 Heavy smog has pushed pollution to more than 20 times the safe levels over swathes of northern China, despite government promises to tackle the environmental blight.
Chinese authorities registered small pollutant particles (PM2.5) at more than 500 micrograms per cubic meter in parts of China's northern province of Hebei on Friday.
In the capital, Beijing, the air pollution levels have stood above 300 micrograms per cubic meter since Wednesday afternoon with authorities issuing an "orange" alert.
The World Health Organization says the maximum healthy exposure is 25 micrograms per cubic meter.
The pollution comes as Beijing hosts a number of high-profile events including the cycling tournament, the Tour of Beijing, and the APEC Economic Leaders' Meeting in November.
Public discontent over China's heavy air pollution has grown during the past years.
Critics say Chinese officials are more focused on the country's economic growth rather than enforcement of environmental regulations.
Meanwhile, Prime Minister Li Keqiang declared a 'war on pollution', saying we will "fight it with the same determination we battled poverty."
The premier announced plans to close down 50,000 small coal-fired furnaces in 2014, clean up major coal-burning power plants, and remove six million high-emission cars.
Air pollution levels in Chinese cities have risen in recent years due to increased car ownership and growing industrial production.
A study published in the research journal, The Lancet, shows that at least 2 million Chinese are killed annually due to inhaling indoor smoke from solid fuels and fine particulate matter outdoors.