Middle East
Saudi Arabia
Yemen
Airlines warned to avoid Saudi airports amid relentless strikes on Yemen
A member of Yemen's Ansaruallh movement says Saudi Arabia uses its airports across the kingdom to launch deadly aerial attacks on Yemen, making them "legitimate targets" of the war-torn country's retaliation strikes.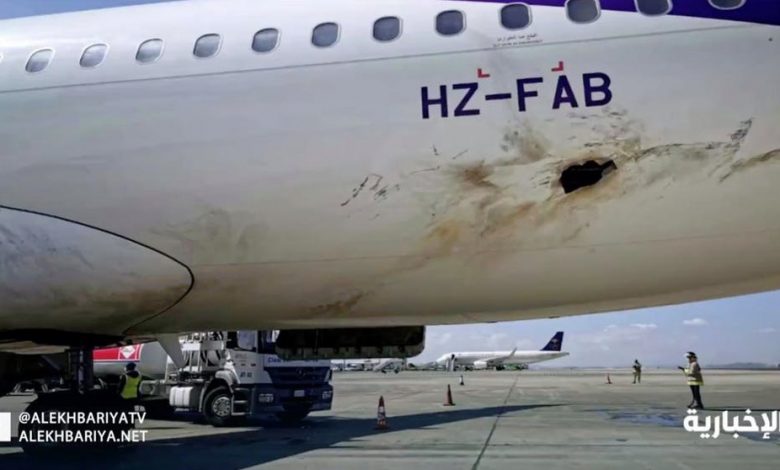 "We advise airlines not to use Saudi airports because they are used for military purposes in the aggression and blockade on Yemen," Supreme Political Council member Mohammed al-Bukhaiti tweeted on Wednesday.
He said Yemen seeks to stop the war, but the war cannot end when the other side continues the aggression.
"Just as we are advocates of peace, we are men of war," the Yemeni official said.


The comments came after Yemen's army and popular committees carried out drone strikes on airfields at the Abha International Airport located in southwestern Saudi Arabia, which they said was used for military purposes to target the Yemeni people.
The Saudi-led coalition confirmed the attack, which Sana'a said was carried out in response to the relentless aggression against the impoverished country.
Nearly six years have passed since Saudi Arabia and its allies launched the war on Yemen with the aim of reinstalling the former Riyadh-backed regime of Abd Rabbuh Mansur Hadi. The military campaign against Yemen has killed 233,000 people, according to the UN Office for the Coordination of Humanitarian Affairs.
Throughout the war, Western countries, especially the US and the UK, supported the coalition primarily through arms sales and technical assistance. While new US President Joe Biden announced last week that he was ending US support for the Saudi-led war, including some arms sales, the UK still insists that it will not end its support for the devastating military campaign.
Biden's announcement was met with misgivings on the part of the Ansarullah movement, which runs the Sana'a government.
Mohammed Abdul-Salam, the movement's spokesman, said on Twitter on Wednesday that the crimes of what he referred to as the American coalition against the Yemeni people are "unprecedented globally".
"Our legitimate defense will continue with all we can, relying on God Almighty, until the aggression and siege stop completely," Abdul-Salam added.
Last week, Bukhaiti said that the US administration needs to understand that actions speak louder than words. He emphasized that the war in Yemen "ends once all airstrikes stop and foreign forces leave the country."
Mohammed Ali al-Houthi, another member of Yemen's Supreme Political Council, said Yemenis will not be fooled by mere US statements.
"We consider any move that does not end the siege and aggression against Yemen as just a formality and do not pay any attention to it," he tweeted last Friday. "We are not those who are deceived by statements no matter how they are expressed."