Palestine
Al-Aqsa Imam Among Dozens Injured in Clashes with Zionist Forces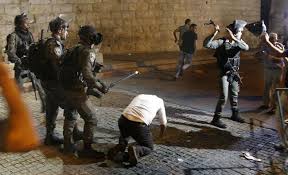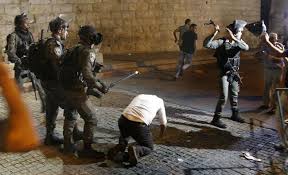 Dozens of Palestinians were injured late Tuesday during clashes with Israeli occupation forces at the al-Aqsa Mosque compound in occupied East Al-Quds Jerusalem.
At least 70 Palestinians were injured, including the Imam of Al-Aqsa Mosque, Sheikh Ikrima Sabri.
The clashes erupted on Tuesday after occupation troops fired teargas at demonstrators who had gathered outside the al-Aqsa Mosque compound in protest to the Tel Aviv regime's restrictive measures imposed on the holy Muslim site.
Earlier in the day, Israeli forces attacked Palestinians staging a sit-in outside the compound's main entrance for the third consecutive day after Tel Aviv implemented the new measures that ban worshipers from performing their prayers freely in the mosque.
Israeli forces on Sunday reopened the compound, which includes the al-Aqsa Mosque and the Dome of the Rock, two days after they closed it following a deadly shooting in the area.