Palestine
Al-Aqsa Reopened, Palestinians Launch 'Day of Rage'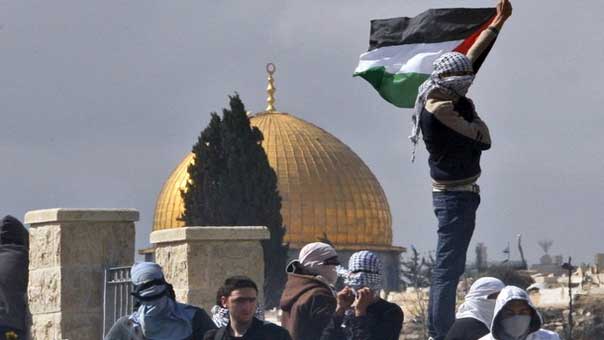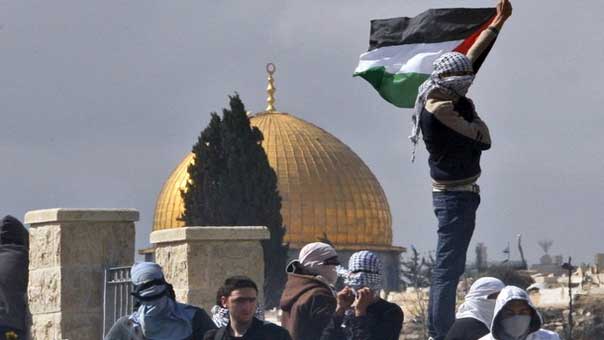 "Israel" on Thursday evening decided to reopen Al-Aqsa Holy mosque after ordering its closure and following calls for Muslim worshippers to be allowed in.
Al-Aqsa Holy Mosque
Palestinians Launch "Day of Rage"
"It was decided to restore the compound [al-Aqsa] to normal … effective immediately," police spokeswoman Luba Samri said, claiming that "because of a fear of unrest at Friday midday prayers, entry for men would be restricted to those over 50."
The decision follows a full day of closure to Muslim worshipers following the shooting of right-wing Zionisr rabbi Yehuda Glick at a rally the night before.
Glick was a prominent proponent of plans to destroy the al-Aqsa mosque and rebuild the so-called Jewish temple in the area, and the attempt on his life was assumed to be linked to months of restrictions on Muslim worshipers at the Holy Islamic site as well as an upcoming vote in the "Israeli" Knesset to potentially divide al-Aqsa.
The shooting prompted clashes across occupied East al-Quds and an "Israeli" military raid on a Silwan home that left Palestinian Mutaz Hijazi, 32, dead.
On Thursday morning, the courtyards of the al-Aqsa mosque sat eerily quiet, and eyewitnesses said only eight Palestinians managed to enter to pray the dawn prayer in the normally full compound.
Afternoon and evening prayers, meanwhile, saw the attendance of only the 30-40 people who all employed in the office of Islamic endowments at the compound.
Hundreds of Palestinians, meanwhile, prayed in the alleys of the old city under heavy "Israeli" security presence, having been denied entrance to the compound.
One Palestinian was injured from a splinter from a stun grenade that hit his head.
This comes as the Palestinian forces called for a day of rage against the "Israeli" authorities on Friday following the martyrdom of Mutaz Hijazi, in what many have compared to an extrajudicial assassination by "Israeli" security forces.
Shot on the rooftop of his family home, Hijazi was still alive when "Israeli" soldiers entered the premises. Eyewitnesses say that instead of arresting him, the soldiers dropped a water tank on his injured body, killing him, and later stole his body from a Red Crescent ambulance that tried to take him away.