Iraq
Al-Baqdadi's Office Chief Killed in Mosul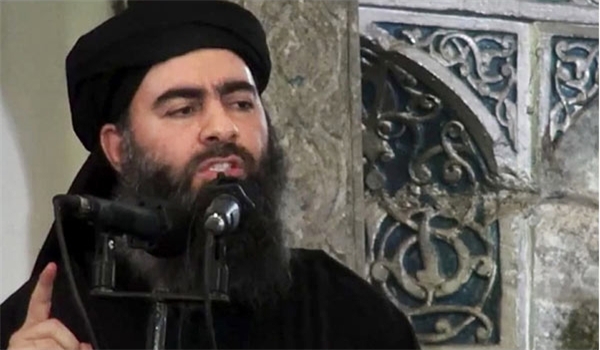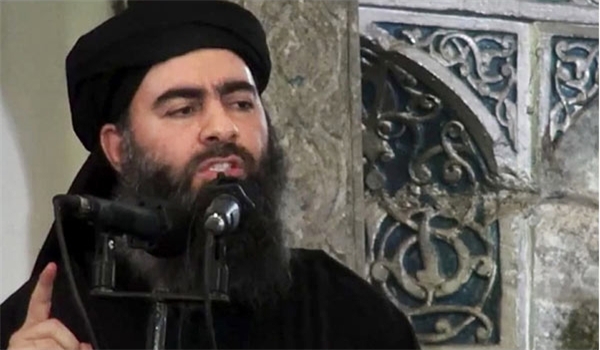 ISIL Leader Abu Bakr Al-Baqdadi's chief of staff has been killed in an airstrike in Northern Iraq, media reports said on Tuesday.
Al-Baqdadi's office director was killed in a bombing raid in Hay al-Maleki region in Mosul city on Tuesday, Arab media outlets reported.
No further detail has been released about the identity of Al-Baqdadi's slain chief of staff.
Earlier today, the Iraqi forces captured the so-called financial minister of the ISIL in the city of Ramadi in Anbar province.
The senior ISIL leader was hidden among 414 Iraqi refugees in Anbar province, but was identified and apprehended by security forces.
The security forces did not reveal the identity of the captured terrorist leader.
Iraq's joint operations command announced on Monday that the Iraqi forces have managed to liberate the entire city of Ramadi from the control of ISIL terrorists.
The Iraqi armed forces started massive attacks on the ISIL last week to take back Ramadi.
On Monday, the Iraqi forces also captured senior ISIL leader Abu Omar Al-Shishani and two of his top aides in the Northern parts of Iraq.
Al-Shishani and two of his senior aides and commanders were captured in the city of Kirkuk.
Some Arabic-language media reported that Al-Shishani was arrested in a joint military operation with the US special force, but Pentagon rejected that its forces had any role in al-Shishani's capture.
The report on al-Shishian's capture comes as the Arab media outlets had reported his death several times before.
No Iraqi official has confirmed al-Shishani's capture yet.
Tarkhan Tayumurazovich Batirashvili known by his nom de guerre Abu Omar al-Shishani or Omar al-Shishani, is a Georgian terrorist who was an ISIL commander in Syria. He was a former sergeant in the Georgian army.
A veteran of the 2008 Russo-Georgian War, Batirashvili became a jihadist after being discharged from the Georgian military and served in various command positions with Islamist militant groups fighting in the Syrian war. Batirashvili was previously the leader of the rebel group Katibat al-Muhajireen (Emigrants Brigade), also known as the Muhajireen Brigade, and its successor, Jeish al-Muhajireen wal-Ansar (Army of Emigrants and Supporters).
In May 2013, Batirashvili was appointed Northern commander for ISIL, with authority over ISIL's military operations and ISIL's forces in northern Syria, specifically Aleppo, al-Raqqah, Lattakia, and northern Idlib Provinces. As of late 2013, he was the ISIL emir (leader) for Northern Syria and was located in and around Aleppo Province. He was also in charge of fighters from Chechnya and elsewhere in the Caucasus.