Syria
Al-Eis Recapture Paves Way for Syrian Army Move to Idlib Province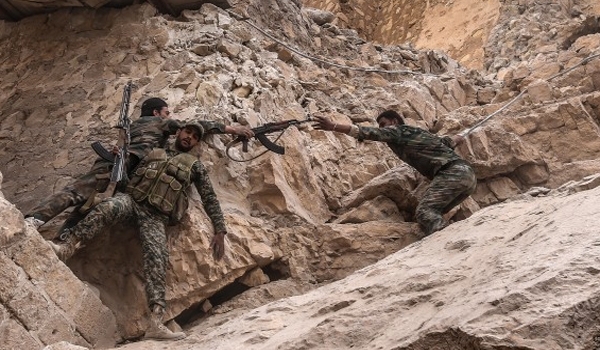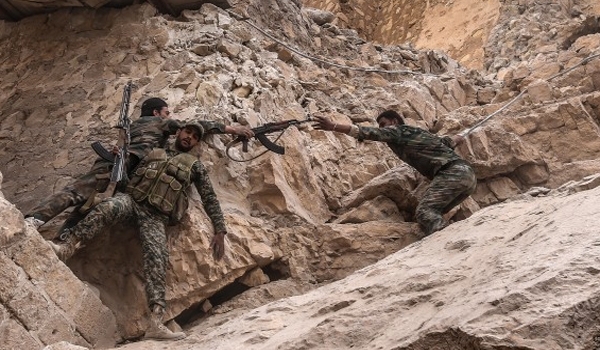 The winning back of the strategic town of al-Eis and its adjacent hill in Southern Aleppo on Wednesday morning was a crucially important step paving the way for the Syrian army to move to Idlib province.
The Syrian army and their allies managed to recapture the strategic town of al-Eis and Tal al-Eis during an intense night operation, military sources said Wednesday.
Winning back of Tal al-Eis has given the pro-government forces the high ground in Southern Aleppo, which allows them fire control over the strategic Aleppo-Damascus Highway (M-5 Highway) that flows into the provincial capital.
With thousands of soldiers in the strategic towns of Al-Hadher, Al-Safira, and Al-Eis, the pro-government forces have shifted their attention to the key village of Al-Zorba and the nearby ICARDA Farms that provide the government forces a gateway to regions Northeast of Idlib province.
The Syrian army and popular forces have pushed their way to the outskirts of the ICARDA Farms, where they are currently engaged in a fierce battle with Al-Nusra Front, Jund Al-Aqs, Ahrar Al-Sham Movement, Ajnad Al-Sham, and the Free Syrian Army's "Division 13".
In addition to their assault on the ICARDA Farms, the government forces are also pushing West towards Al-Zorba as they look to cross the Aleppo-Damascus Highway and cutoff the extremist rebels completely.
Clashes are currently ongoing between the rebel and government forces; however, preliminary reports from southern Aleppo indicate the latter is still on the move.
On Tuesday, a battlefield source said that the Syrian Army, National Defense Forces (NDF), Hezbollah, and Harakat Al-Nujaba fighters, backed by other pro-government sources, in an intensive night operation, attacked terrorists' defense line in al-Eis and forced them to retreat and eventually leave all their positions in the city and its adjacent areas.
"The victory for the Syrian Army against terrorists in Aleppo province was secured after a costly battle with early reports indicating heavy casualties on both sides."
Recapturing Al-Eis by pro-government forces comes after terrorists, just 3 days ago, during a surprise offensive which some considered a de facto breach of the Syrian ceasefire had occupied the city.
However, terrorists inside the city and at its nearby hill top have came under hourly air raids and 3 separate government assaults over the past 2 days by Syrian Army forces.
On Monday, the Syrian Army forces and their allies, backed by Syrian and Russian air support, launched a comprehensive operation to recapture Al-Eis.
The Syrian army troops backed by Hezbollah forces and Russian Air Force first gained control over al-Eis on November 12, and then captured al-Eis heights in a consequent move against terrorists. They lost the town last week and earned it back on Wednesday.