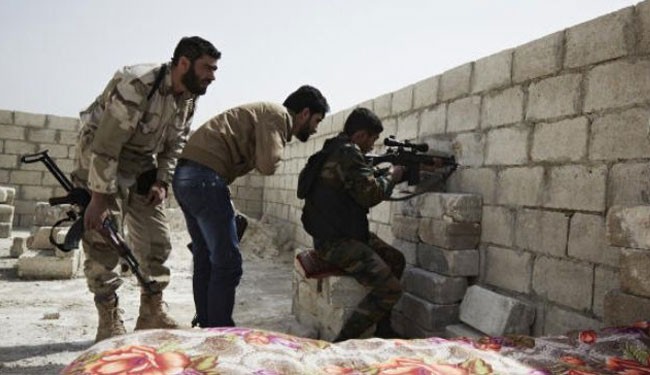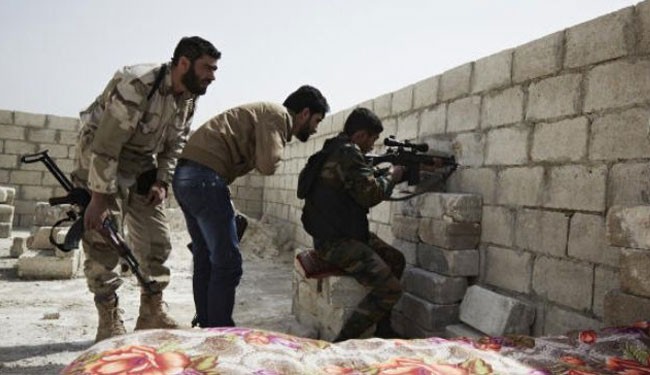 In the latest episode of infighting between Syrian rebel forces, the largest al-Qaeda-linked insurgent force in Syria has seized weapons depots belonging to the rival Western-backed 'Free Syrian Army' (FSA).
Highlighting growing tensions among the foreign-backed insurgents seeking to overthrow the government of Syrian President Bashar al-Assad, a local human rights watchdog elaborated on the details of the clash in a Saturday statement.
"After combat that lasted all night, fighters from the Islamic Front captured (FSA) general staff positions near the Bab el-Hawa border crossing (with Turkey) and seized their arms depots," the Syrian Observatory for Human Rights said.
The Observatory further added that the arms had been smuggled across the border from Turkey.
The seizure comes four days after the al-Qaeda- linked Front announced that it rejected the authority of the FSA command.
The FSA, according to the organization, was the first organized rebel military force to emerge after the foreign-backed insurgency against Damascus began to take shape in 2011.
Since then, numerous other groups have emerged, many of them foreign-based al-Qaeda-linked militants that are operating with a high degree of autonomy from the FSA if not entirely independent.
Syria has been gripped by deadly unrest since 2011. According to reports, the Western powers and their regional allies, especially Qatar, Saudi Arabia, and Turkey, are supporting the militants operating inside Syria.