Middle East
Saudi Arabia
Yemen
Al-Houthi arrives in Sana'a on-board armored personnel carrier
A video footage has surfaced in social media showing Mohammed Ali al-Houthi, the Chairman of the Supreme Revolutionary Committee of Yemen, entering Sana'a onboard an armored personnel carrier.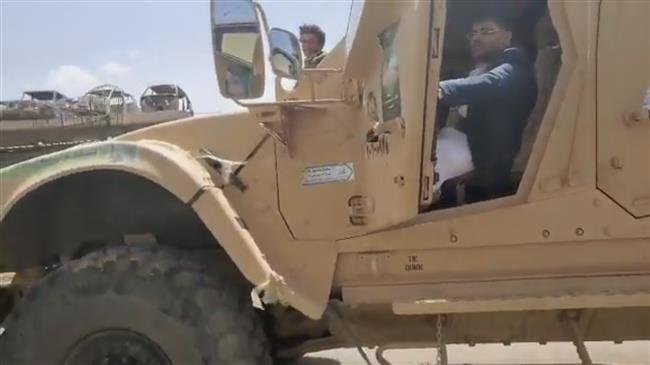 Saudi Arabia and a number of its regional allies launched a devastating campaign against Yemen in March 2015, with the goal of bringing the government of former president, Abd Rabbuh Mansur Hadi, back to power and crushing Ansarullah.
Five years after the launch of the military aggression, the Saudi-led coalition has been bogged down in the war, which it had wished to end in a matter of "months.
Iran rejects Saudi-led coalition claims, asks Riyadh to wake up to realities on the ground. Iran says the Saudi-led coalition cannot conceal its failures in Yemen by blaming others.
In a recent act of retaliation against the Saudi war, the Yemeni army last week staged drone and missile attacks over Riyadh and another Saudi city.
Saudi state media reported that at least one ballistic missile and a rocket had been intercepted over Riyadh and the southwestern city of Jazan. However, a spokesperson for Saudi Arabia's civil defense said two people were wounded in the strikes. The contradictory accounts were not explained by Saudi authorities.
The Saudi war has killed tens of thousands of Yemenis and brought the entire nation to the edge of famine.
Ansarullah: Saudi-led invaders to blame if virus reaches Yemen. Yemen's Houthi movement says the Saudi-led coalition will be to blame for a possible outbreak of the coronavirus in the war-torn country.
---