Syria
Al-Moallem to al-Mayadin TV: They try to Iraqnize Syria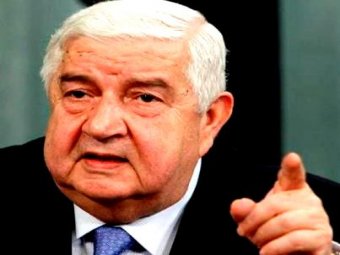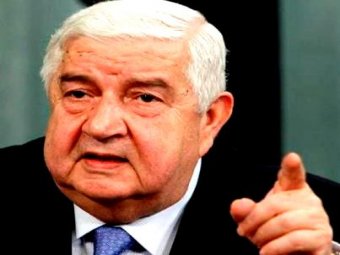 In an interview on al-Mayadine TV, Foreign and Expatriates Minister Walid al-Moallem stressed that Syria is cooperating with the UN envoy Lakhdar Brahimi and will help him make his mission a success.
Al-Moallem said that the key to make Brahimi's mission a success lies in the hands of Syria's neighboring countries which are arming and funding the armed terrorist groups in Syria, adding "if Brahimi didn't get real commitments from neighboring countries, and before that from the USA which is running the entire game, then he will face the same problems that faced Kofi Annan."
On the calls of the Arab League Secretary-General Nabil al-Arabi for implementing Chapter VII of the UN Security Council against Syria, al-Moallem said "the reason for his obsession with Chapter VII could be his jealousy from his predecessor and his work in Libya."
Al-Moallem said that al-Arabi should remember that more than 100 resolutions were issued by the UN and the Security Council against Israel and none of them were under Chapter VII.
He added. "I don't know why he insists on chapter VII when he knows that it will be exploited to wage a military action against Syria."
Al-Moallem said that former U.S. Secretary of State Colin Powell made perjuries statements at the UN Security Council on the presence of WMDs in Iraq.
He continued saying that "talk of chemical weapons in Syria is fabricated by the US administration. When you use chemical weapons in a town, the people of the town will be eliminated… using such weapons is unreasonable.
"We said that we are ready to sign the Chemical Non-Proliferation Treaty if Israel signs the Nuclear Non-Proliferation Treaty. That doesn't mean that Syria possesses a chemical arsenal or plans to use such weapons against its people. These nonsensical allegations were made to launch a campaign against Syria similar to the campaign against Iraq."
On whether US officials tried to hold a meeting with him, al-Moallem answered "No, not at all."