Syria
Al-Moallem to Brahimi: Syria will participate in Geneva conference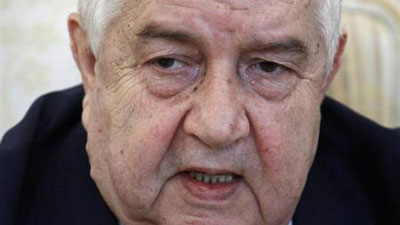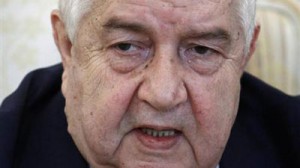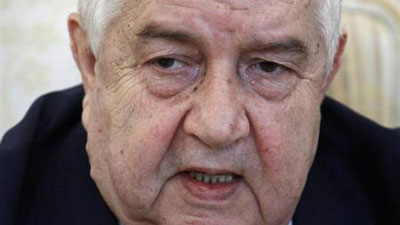 Deputy Prime Minister, Foreign and Expatriates Minister Walid al-Moallem on Tuesday received UN Envoy to Syria Lakhdar Brahimi and discussed with him efforts for holding the international conference on Syria in Geneva.
Minister al-Moallem affirmed that Syria will participate in the conference on the basis of the Syrian people's exclusive right to decide upon their political future and choosing their leadership, rejecting any form of foreign interference, and having the dialogue in Geneva be between Syrians and led by Syria.
Al-Moallem stressed the rejection of all statements and declarations issued under various names and headlines, including the London statement, on the future of Syria, saying that these statements infringe upon the rights of the Syrian people and preempt the results of a dialogue among Syrians that hasn't even started yet.
For his part, Brahimi reviewed the results of his tour in the region and the efforts to hold the Geneva conference, refuting media claims attributed to him and asserting that he came to Damascus to prepare for the Geneva conference which is for dialogue among for Syria sides, adding that only Syrians can decide upon Syria's future.
The two sides' viewpoints were in agreement on the need to stop violence and terrorism and respect Syria's sovereignty and territorial integrity, with Brahimi saying that he expects Syrians to agree upon these principles.
Ibrahimi: Quotes attributed to me on role of President al-Assad in transitional period inaccurate
Earlier on Tuesday, Brahimi said that the quotes that have been circulated by Arab and foreign newspapers and ascribed to him regarding the role of President Bashar al-Assad in the transitional period aren't accurate at all.
In a press statement at Sheraton Hotel in Damascus after meeting opposition representatives, Brahimi said that the quote attributed to him as saying that "President al-Assad can participate in the transitional period without leading it himself" isn't accurate at all.
He said that he is in Syria to prepare for Geneva 2 conference in which the Syrian government will be an integral side, stressing that attending Geneva 2 should be without preconditions and that the conference is based on the concept that the Syrian sides are the ones who will identify the features of the future.
Source: Breaking News Network – SANA