Africa
Al-Nahda says won't back new Tunisia government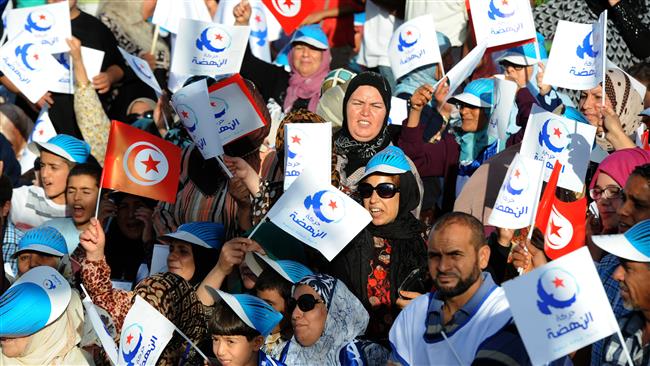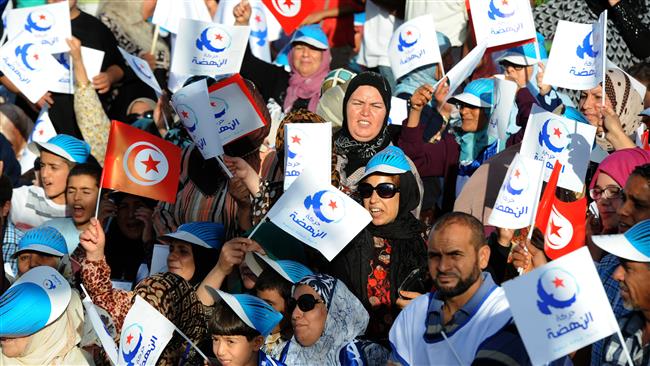 Tunisia's al-Nahda party, which holds 69 of parliament's 217 seats, says it will not lend support to the country's new coalition government, which needs approval from the legislature.
The Islamic party made the decision in reaction to Premier Habib Essid's cabinet line-up, which was unveiled on Friday. It includes no members of al-Nahda, which was at the helm of the former government.
"Al-Nahda has decided not to give its vote of confidence to the government of Habib Essid," senior party official Said Ferjani said on Sunday, adding that the new cabinet line-up fails to "have a clear program or national consensus."
Fathi Ayad, another member of the party, also stressed that the North African country requires a government of "national union and consensus to make the necessary reforms and realize the objectives of the revolution."
The secular Nidaa Tounes party of President Beji Caid Essebsi won the largest number of the seats in last October's general elections, while al-Nahda came second.
The president had promised to establish an inclusive government. However, only one other party would join the coalition, which puts it on the verge of defeat in parliament.
Essid has picked several ministers from Nida Tounes in his 39-strong cabinet, as other ministries have been handed to independents or nominees from smaller parties.
The left-wing Popular Front party, meanwhile, has also said that it will not vote in favor of the new cabinet on Tuesday.
The failure of Tunisia's new government could have serious repercussions for the country that has been the scene of unrest and economic woes since the 2011 popular uprising that led to the ouster of former dictator Zine El Abidine Ben Ali.