Syria
Al-Nusra on Threshold of Losing Main Bastion in Southwestern Damascus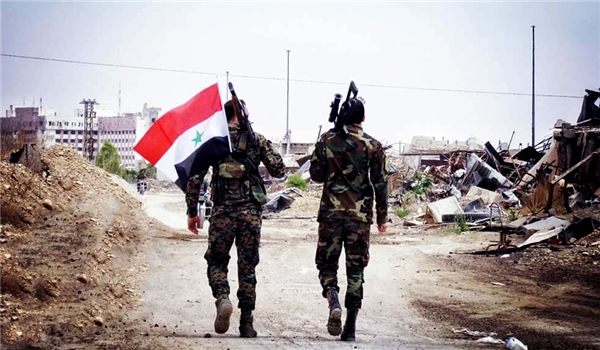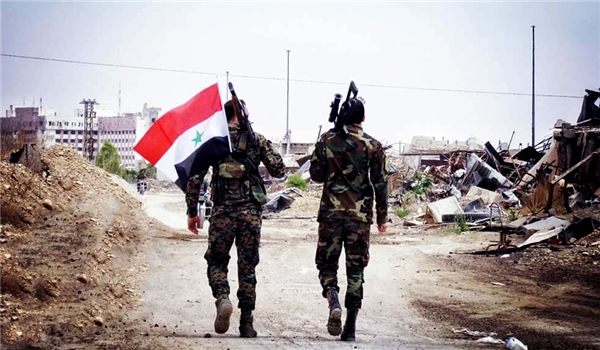 The Syrian Army troops pushed the Al-Nusra Front (Tahrir al-Sham Hay'at or the Levant Liberation Board) back from another strategic height in Southwestern Damascus, deploying close to the terrorists' key bastion in the region, well-informed sources said Tuesday.
The sources said that the army men, backed up by the artillery and missile units, launched a major offensive on the Al-Nusra in Southwestern Damascus and captured the strategic Marwan hill, deploying only 500 meters away from the small town of Mughur al-Mir that is the main strongholds of Al-Nusra in Western Ghouta.
They went on to say that the army is resolved to purge Beit Jinn and Mughur al-Mir regions of terrorists after Al-Nusra rejected the army's conditions to deliver the two regions to the government forces without clashes.
Field sources reported on Monday that the army men imposed control over al-Zahar al-Aswad region and Najjar Farms and managed to capture the mountains stretching from the West of the village of Hineh North of Beit Jinn Farm – that was the house to the most important Al-Nusra stronghold in the region – to the Bardaya mountains.
The source added that the army men further crossed Bardaya mountains and seized control over Kafr Hoor and Beit Tima regions up to Tal (hill) al-Ziyat.
The source said that the recent advances enabled the army men to cut off the Al-Nusra's supply line from the village of Beit Jinn to Beit Jinn Farm.
The area is the last in a chain of regions targeted by the Syrian army in a mop-up operation in Southwestern Damascus.