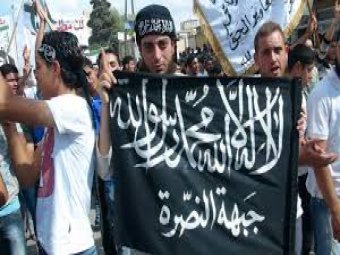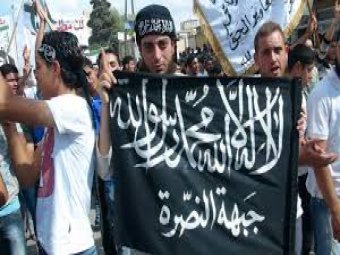 A video on You tube shows members of al-Nusra front cutting the head of a man and execute two women by shooting in Hayyan of Aleppo countryside.
The video shows one of the most out outrageous crimes that al-Nusra Front do against the Syrians through cutting the heads of the abducted civilians and soldiers under the charge of supporting the regime and not obeying their orders.
As media means emerge daily the operations of similar execution in the areas that are under the control of al-Nusra Front, Free Army militia and the anti-government armed men.