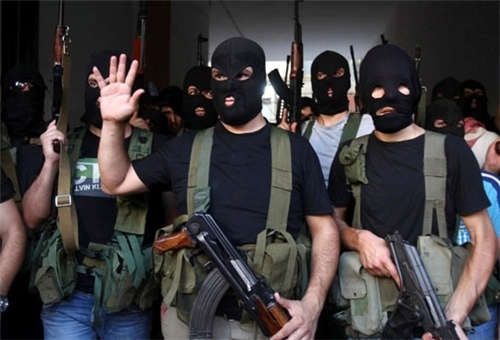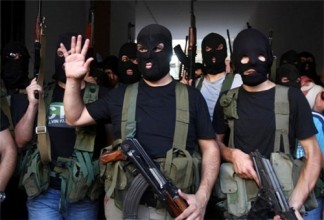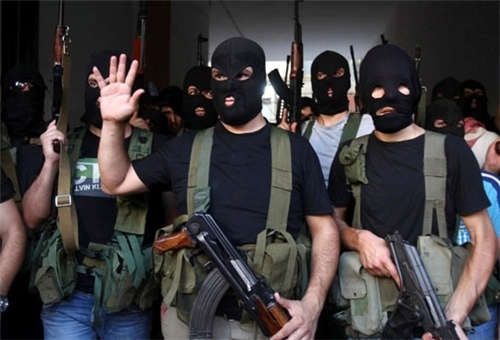 Militants of the notorious al-Nusra Front killed scores of innocent people in Reef (outskirts of) al-Reqqa in Northern Syria.
The al-Nusra Front executed residents of al-Kaletah village in Reef al-Reqqa on Monday.
Al-Nusra was angry at them because they had driven the militants out of their village.
Last month, al-Nusra Front also killed innocent people in the Hatlah neighborhood in Deir Ezzor province in Eastern Syria.
The al-Nusra Front angry at the Syrian army's recent successes in al-Qusseir region massacred tens of the Syrian people and mutilated their bodies.
According to Syria's Human Rights Watch, the terrorists killed 60 Shiite Muslims in the region and created horror among the people residing in Hatlah district.
They also set fire on mosques and killed three daughters of a Shiite leader in the region after raping them publicly.
At least 1,500 militants of the al-Nusra Front were killed during the government forces' recent operation for retaking al-Qusseir.
The al-Nusra Front has been behind many of the deadly bombings targeting both civilians and government institutions across Syria since the outbreak of violence in March 2011.
On May 10, Syria's Ambassador to the UN Bashar al-Jaafari said the al-Nusra Front has claimed responsibility for carrying out at least 600 acts of terror in the past year. Jaafari also slammed the group for attacking hospitals and schools, desecrating holy places, assassinating religious figures, and abducting UN personnel in Syria.
The West has been widely criticized for its double standard when it comes to dealing with terrorist groups.
Over two years of foreign-sponsored militancy in Syria has taken its toll on the lives of many people, including large numbers of Syrian soldiers and security personnel.
Syria has been experiencing unrest since March 2011 with organized attacks by well-armed gangs against Syrian police forces and border guards being reported across the country.
Hundreds of people, including members of the security forces, have been killed, when some protest rallies turned into armed clashes.
The government blames outlaws, saboteurs, and armed terrorist groups for the deaths, stressing that the unrest is being orchestrated from abroad.
In October 2011, calm was almost restored in the Arab state after President Assad started a reform initiative in the country, but Israel, the US and its Arab allies sought hard to bring the country into chaos through any possible means. Tel Aviv, Washington and some Arab capitals have been staging various plots to topple President Bashar al-Assad, who is well known in the world for his anti-Israeli stances.