Syria
Al-Nusra Terrorists Suffer Heavy Losses in Dara'a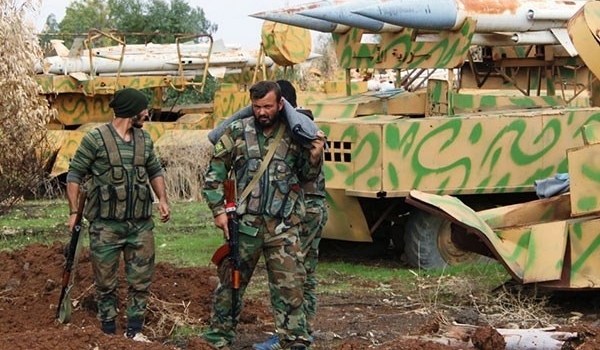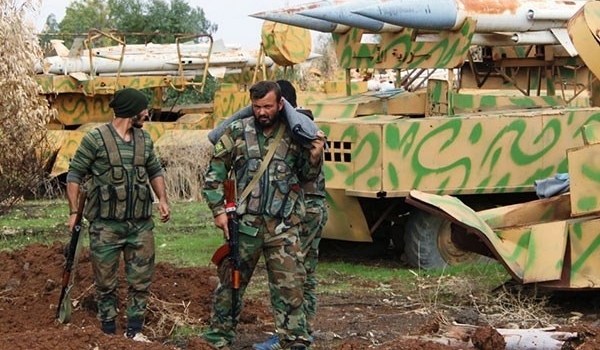 The Syrian government forces killed a large group of terrorists, most of them from al-Nusra from, and destroyed their positions in Dara'a as the troops continue to tighten noose on the Takfiri militants in the province.
On Wednesday, the army targeted positions and movements of the terrorists in al-Sheikh Husein hill and Toloul Khleif near Oum Walad village in the Eastern countryside of Dara'a, according to a military source.
The source added that a large group of terrorists, most of them from al-Nusra Front, were killed in the military operations.
The army also destroyed positions of terrorists from al-Nusra Front and other terrorist groups in Dara'a al-Balad area in Dara'a city.
Also on Wednesday, a key supplying route of the al-Nusra Front in the province of Dara'a, bordering Jordan, was heavily stormed by the Syrian Army troops.
Two command centers of Nusra militants were destroyed in al-Abassiyeh and al-Arbaeen neighborhoods in Dara'a al-Balad in the Southern part of Dara'a city, which is considered a main passage for the infiltration of terrorists and weapons across the Syria-Jordan border.