Syria
Al-Nusra Withdraws from More Positions under Syrian Army Attacks in Eastern Damascus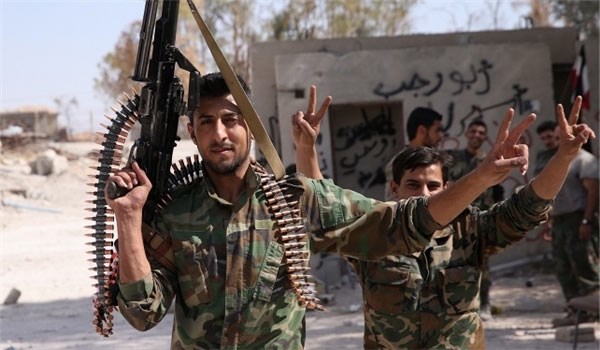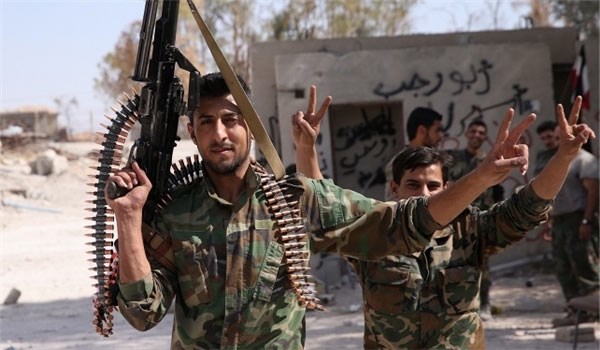 The Syrian Army troops hit the defense lines of the Al-Nusra Front (Tahrir al-Sham Hay'at or the Levant Liberation Board) in Eastern Ghouta on Wednesday, imposing control over more bunkers and tunnels of the terrorists.
The army men engaged in fierce clashes with Al-Nusra in Ein Terma region and seized control over several large bunkers and long network of tunnels in the depth of terrorist-held territories.
Also, the army soldiers, backed up by artillery and missile units' heavy fire, captured several buildings overlooking terrorists' positons.
The army units inflicted major casualties on the Al-Nusra in the assault.
A military source confirmed on Tuesday that the army troops restarted hitting positions of Al-Nusra Front in Eastern Ghouta after Faylaq al-Rahman militants left clashes.
The source said that the army resumed its attacks on Al-Nusra in Ein Terma and Jobar regions, adding that the army intended to lay siege on Al-Nusra.
The source further said that the army soldiers detonated several tunnels that connect Jobar to Ein Terma, adding that the tunnels were main paths for the transfer of military equipment by Al-Nusra.
The source went on to say that the army units advanced against Al-Nusra in the Southern neighborhoods of Jobar and have reached the terrorists' positions under the cover of heavy fire of the pro-government forces' vehicles, forcing Al-Nusra to retreat.
The source pointed out that the army men advanced in the depth of several buildings and deployed on the tall buildings of Ataya and Elhameh, imposing strategic control in Jobar.