Al-Qaeda clears Christianity off Raqqa church, makes new office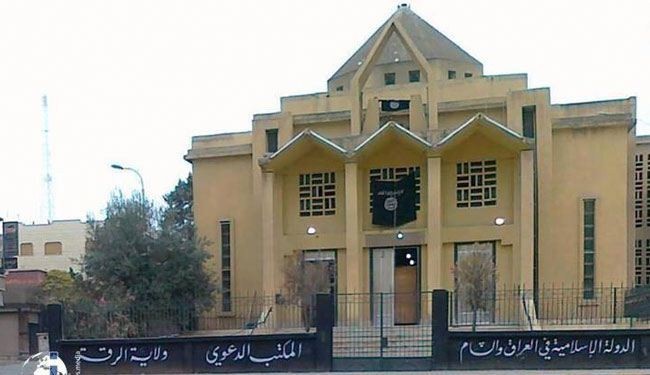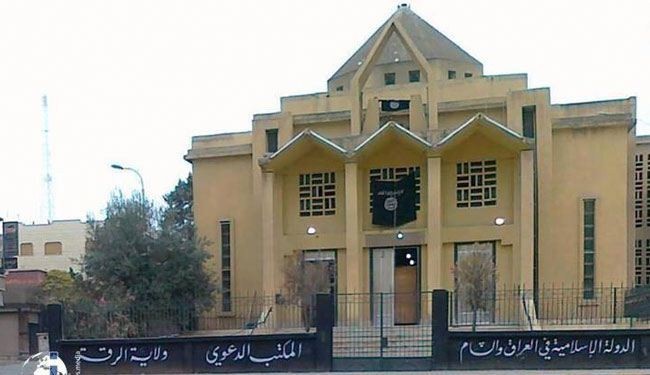 An al-Qaeda fraction in Syria has cleared all signs of Christianity off a church in the eastern city of Raqqa and turned it to an advertisement and commanding center for themselves.
Pictures have emerged on the internet and social media showing al-Qaeda's 'Raqqa bureau' set by the terrorist group of Islamic State of Iraq and Levant (ISIS) in the historic church of Raqqa.
Websites close to militants say all the exterior and interior symbols and signs showing the building is church have been cleared.
Many churches and mosques have been destroyed by militants in different towns and villages in Syria.
Al-Qaeda-linked groups found Raqqa, broken and torn following offensives launched by Syria militants and it has been months since they made it their home and imposed hardline laws on residents.
The ISIS first came into town on May 15, and swiftly executed men they accused of working for the government.
At first, they seemed a rebel group and a better-organized alternative to the rebels who occupied the city earlier but failed to bring governance or peace for months.
A broader agenda slowly emerged afterwards and began to gather pace each week with al-Qaeda getting more power and more extreme.
Every couple of days the al-Qaeda rulers put "Bayanaat" or rulings on town walls, many limiting women's rights — to walk alone, to style or show their hair.
Other edicts come by word of mouth — no smoking, no cameras. Behind them are often foreign militants.
Anti-ISIS dissent has been silenced in Raqqa, and many activists and locals have fled the town.
ISIS and al-Qaeda-linked al-Nusra Front are ruling people in small villages and towns using international support to an insurgency which has submitted unprecedented levels of brutality and violence.
The extremist groups are attracting more militants from around the world to the war that has taken more than 100,000 lives since it started in March 2011.