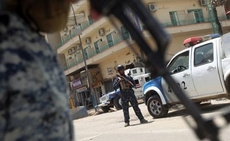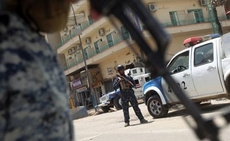 Al-Qaeda's front group in Iraq has claimed a wave of bombings targeting Shiite areas of Baghdad that killed at least 21 people Sunday", AFP reported.
The al-Qaeda-affiliated Islamic State of Iraq (ISI) carried out the attacks "in revenge for alleged criminal acts by the Shiite-led government in Sunnis areas of the capital," said the SITE monitoring service, which tracks extremist Internet forums.
Three car bombs struck the sprawling Sadr City slum in the north of the city on Sunday, car bombs exploded in Ameen, Al-Husseiniyah and Kamaliyah in the east, and a roadside bomb blew up in Karrada in central Baghdad, security and medics there said. Another roadside device went off in Saidiyah in the capital's south.
Residents of Sadr City were enraged by the bombings, and hospitals in the area were quickly crowded with people searching for relatives.
The Baghdad Operations Command, which is responsible for security in the capital, said in a statement that security forces defused a total of six car bombs, including three in Sadr City. Heavy security measures were put in place after the Sadr City attacks, with some areas closed off.
Gunmen also carried out two attacks in north Iraq on Sunday, killing a police captain in front of his home in Mosul and shooting dead a football player and wounding two others near Kirkuk, security and medical officials said. The attacks brought the number of people killed in violence this month to at least 158, according to an AFP tally based on reports from security and medical officials nationwide.