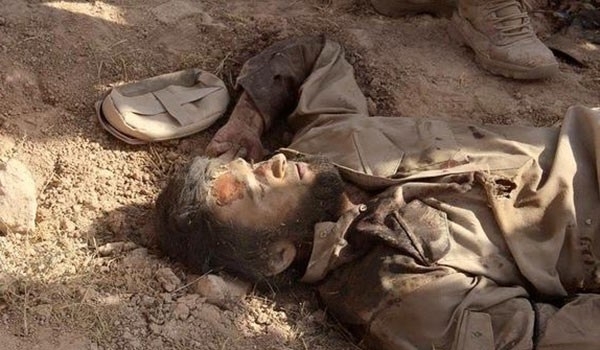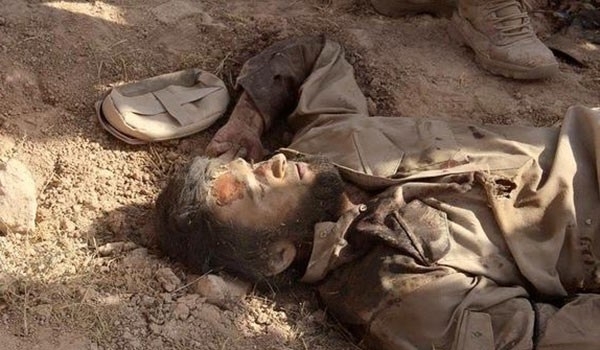 Two al-Qaeda ringleaders were killed in the Eastern and Southern parts of Yemen in the army and popular forces' missile attacks.
"The Yemeni revolutionary committees targeted one of al-Qaeda bases in Ma'rib with advanced missiles, destroyed the base and killed 8 Takfiri terrorists affiliated to al-Qaeda," Hossein al-Houthi, one of Ansarullah commanders, told FNA on Monday.
"Abu Omar, the Saudi ringleader of al-Qaeda, in Ma'rib province was also seen among the dead bodies," he added.
Also in the Southern province of Taiz, the Yemeni forces killed Yousef al-Bukari, nicknamed Abu Khattab, in al- Dhubab region during anti-terrorism operations.
Latest reports from Yemen also said that Ansarullah fighters took more territories in Southern Yemen from the Saudi-backed militants.
Ansarullah fighters, backed by the Yemeni military, clashed with militants loyal to the fugitive former president, Abd Rabbuh Mansour Hadi in the province of Lahij, killing four militants and injuring five others.
Ansarullah fighters also took the strategic areas of Dhubab and Bab el-Mandeb from the Saudi-backed militants, and forced them to retreat to some regions in Lahij.
The Yemeni forces also cleared some areas in the provinces of Dhale and Ta'iz from the Saudi-backed militants.
The Yemeni army also destroyed a Saudi armored vehicle in Ta'iz province.
Meanwhile, Yemen's army and popular committees fired mortar shells at the Saudi border city of Najran, and destroyed a number of armored vehicles near a military base.
Saudi Arabia has been striking Yemen for 236 days now to restore power to fugitive president Mansour Hadi, a close ally of Riyadh. The Saudi-led aggression has so far killed at least 6,921 Yemenis, including hundreds of women and children.
Hadi stepped down in January and refused to reconsider the decision despite calls by Ansarullah revolutionaries of the Houthi movement.
Despite Riyadh's claims that it is bombing the positions of the Ansarullah fighters, Saudi warplanes are flattening residential areas and civilian infrastructures.