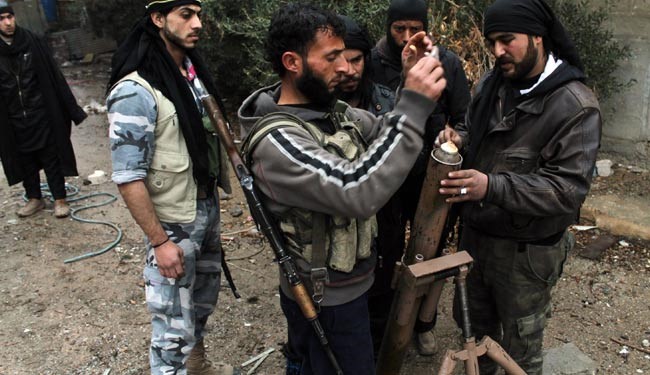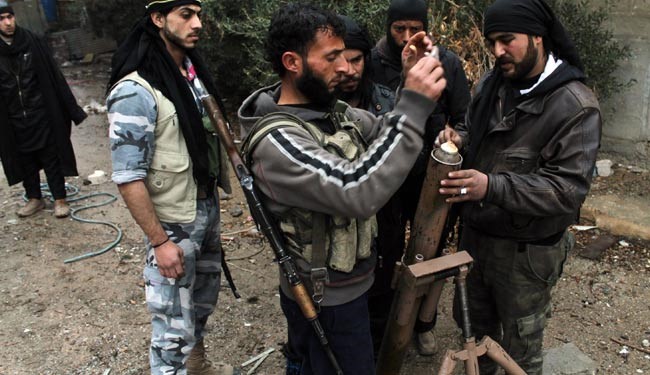 An al-Qaeda 'peace envoy' in Syria has blown himself up among a rival militant group, killing 16 of them including two commanders, a new report says.
The so-called Syrian Observatory for Human Rights reported on Sunday a militant from al-Qaeda's Islamic State of Iraq and Levant (ISIL) was sent to a group of rival militants, in al-Raei town in Aleppo, as a 'peace envoy' for negotiations.
It was the second time the envoy was sent for talks, but this time he turned out to be a suicide bomber who killed 16 people and wounded 20 others.
The ISIL militants also detonated a car bomb in front of the targeted group's base as the bomber pulled the trigger on his suicide vest.
ISIL and al-Nusra Front, two main affiliates of al-Qaeda in Syria are among the most feared militant groups with extremist-marked behaviors that have been involved in countless atrocities against Syrian people and army soldiers.
There are many amateur videos showing public executions, many of them summary-style, and violent punishments done by these groups in different parts of Syria.
As Syrian people are dealing with horrifying threat of al-Qaeda extremist who are fighting for the western-backed Syrian opposition, the United States and its allies refuse to drop their support to the armed groups leading the nearly three-year war in Syria.
The opposition even refused to sign a declaration condemning brutal acts of terrorism in Syria, prepared by the Syrian government and proposed in recent talks held on the Syrian crisis in Switzerland.
The peace talks ended in Geneva on Friday with no concrete results that would stop the deadly fighting in Syria.