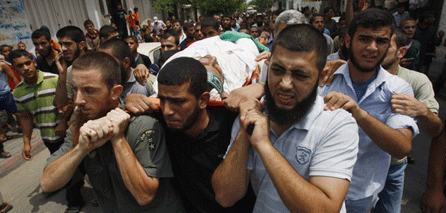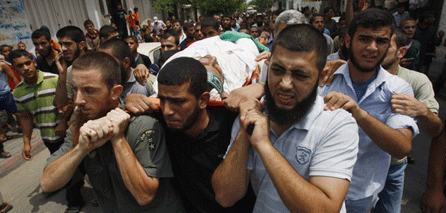 Ezzedeen Al Qassam Brigades, the military wing of Hamas movement, mourned on Wednesday August 4th, 2010, one of its members after a sudden ailment in Jabalya camp, North of Gaza strip.
The Brigades confirmed in a military communiqué issued on Wednesday August 4th, 2010, that the mujahed Mohammed Fathi Al Kahlut [23 years] – from Jabalya camp – North of Gaza Strip, was martyred after a long bright path of jihad, hard work, struggle and sacrifice.
The statement added that Al Qassam Brigades mourn the death of the Mujahed, reaffirms the commitment and determination to continue the resistance against the belligerent occupation forces.