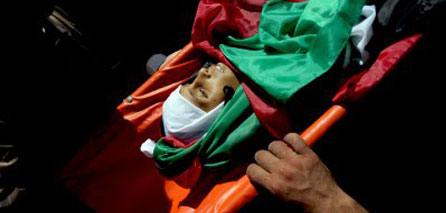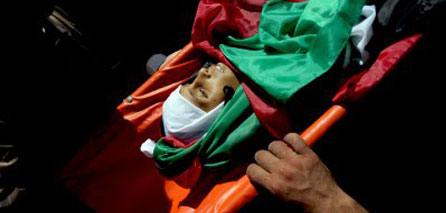 Al-Qassam Brigades, military wing of the Islamic resistance movement Hamas, mourned on Saturday morning (26-6-2010) the martyr Osama Hassan during his duty.
Al Qassam Brigades said in a communiqué that the martyr "Osama Majdi Hassan" (24 years) is from Al Mughraqa village in the middle of Gaza strip.
The Brigades said in the statement that the mujahed was martyred after many years of hard work and sacrifice in defending his home from the Zionist occupation.
Al Qassam Brigades mourn the death of the mujahid, reaffirms the commitment and determination to continue the resistance against the belligerent occupation forces.
It worth to mention that the Zionist occupation launched, in January 2009, one the Zionist bloodiest crime in which the Zionist forces killed more than 1500 Palestinian innocents and wounded more than 4500 others.