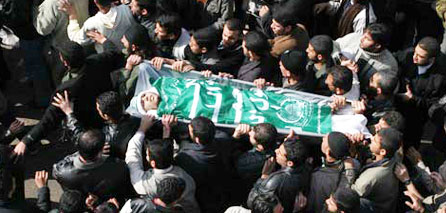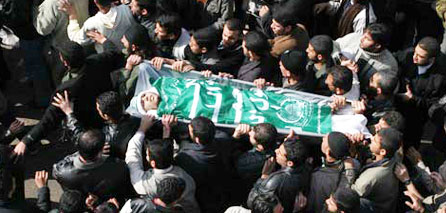 Al Qassam Brigades, the military wing of Hamas movement, mourned on Friday July 31st, 2010, one of its leaders after a Zionist air attack on him in Nuseirat camp, central of Gaza strip.
The Brigades confirmed in a military communiqué issued on Friday July 31st, 2010, that the leader Essa Abed Al Hadi Al Batran [40 years] – "Abu Bilal" from Al Buriej camp – Middle of Gaza Strip, that his wife and five of his children were martyred during the last war on Gaza, the Zionist warplanes targeted his house and killed his entire family.
The statement added that Al Qassam Brigades mourn the death of the Mujahed, reaffirms the commitment and determination to continue the resistance against the belligerent occupation forces.