Palestine
Al-Qassam: Prisoners' freedom is a must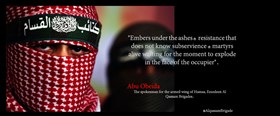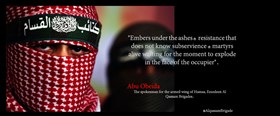 Spokesman for Qassam Brigades Abu Obeida tweeted Sunday afternoon addressing Palestinian prisoners held in Israeli jails that "your freedom is a duty that we are committed to."
Your jailers will no longer exist, Abu Obeida added.
Abu Obeida's tweet came following Israeli decision to isolate the prisoner Abdullah Barghouthi, who is serving 67 life terms the highest sentence even given in the world, after he made a telephone interview to a local radio in Gaza.
Yediot Aharanot Hebrew newspaper said that a serious investigation will be opened into the incident.
During the radio interview, Barghouthi called on Hamas and its armed wing al-Qassam Brigades to take their time in reaching the next prisoner swap deal "because we are firm and determined no matter how long," he said.